Biosecurity in animal production and veterinary medicine – From principles to practice
Authors: Jeroen Dewulf , Filip Van Immerseel
Contributing Authors: Hilde Van Meirhaeghe (Vetworks), Maarten De Gussem (Vetworks)
Globally, the way the animal production industry copes with infectious diseases is changing. The (excessive) use of antimicrobials is under debate and it is becoming standard practice to implement thorough biosecurity plans on farms to prevent the entry and spread of pathogenic micro-organisms. Not only in farm animal production, but also in facilities where companion animals are kept, including in veterinary practices and clinics, awareness of the beneficial implications of a good biosecurity plan has raised. The book Biosecurity in Animal Production and Veterinary Practices is the first compilation of both fundamental aspects of biosecurity practices, and specific and practical information on the application of the biosecurity measures in different animal production and animal housing settings.
Available from February 2018. Order here.
---
Gut health in poultry production: a holistic approach
Author: Dr. Hilde Van Meirhaeghe – Vetworks Belgium
Published in AFMA Matrix – Quarterly Magazine of the Animal feed Manufacturers Association Oct-Dec 2017 Vol 26 No4.
---
Morphometric evaluation of "dysbacteriosis" in broilers
Authors: E. Teirlynck, M. De Gussem (Vetworks), J. Dewulf, F. Haesebrouck, R. Ducatelle & F. Van Immerseel
Published in Avian Pathology Journal – Volume 40, 2011 – Issue 2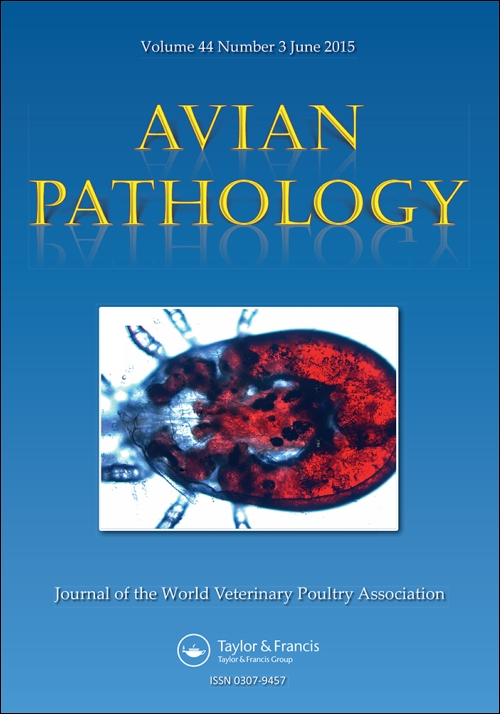 In consequence of the withdrawal of products that assisted animal production, such as antimicrobial growth promoters, once-controlled enteric diseases have returned and new multifactorial diseases causing gut disorders of unknown origin have emerged in broilers. One of these widespread syndromes causing intestinal health problems in broilers is in the field referred to as ''dysbacteriosis''.
---
Coccidiosis in poultry: review on diagnosis, control, prevention and interaction with overall gut health
Author: M. DE GUSSEM
Published by 16th European Symposium on Poultry Nutrition
Coccidiosis in poultry is still considered as one of the main diseases affecting performance of poultry reared under intensive production systems. Although a lot of research efforts have been allocated towards molecular techniques, and a lot of progress has been noted in this field, practical use of these techniques are not available today, except in the field of diagnostics, where several polymerase chain reaction (PCR) tests for chicken Eimeria spp. are available today albeit not yet commonly used. On the other hand, with currently available diagnostic methods such as oocyst counts and lesion scoring, an interpretation of the impact of (subclinical) coccidiosis is not easy.
---
Host intestinal biomarker identification in a gut leakage model in broilers
Authors: Fien De Meyer, Venessa Eeckhaut, Richard Ducatelle, Maarten Dhaenens, Simon Daled, Annelike Dedeurwaerder, Maarten De Gussem(Vetworks), Freddy Haesebrouck, Dieter Deforce and Filip Van Immerseel
Intestinal health problems are a major issue in the poultry industry. Quantifiable easy-to-measure biomarkers for intestinal health would be of great value to monitor subclinical intestinal entities that cause performance problems and to evaluate control methods for intestinal health. The aim of the study was to identify host protein biomarkers for intestinal inflammation and intestinal barrier damage. Proteomic analysis was conducted on ileal and colonic content samples of broilers under an experimental gut damage and inflammation model. Effects of the challenge treatment resulted in a worse gut condition based on macroscopic gut appearance (p < 0.0001). Also microscopic changes such as shortening of the villi and increased crypt depth (p < 0.0001) as well as higher infiltration of T-lymphocytes (p < 0.0001) were seen in the duodenal tissue of challenged animals. Several candidate proteins associated with inflammation, serum leakage and/or tissue damage were identified with an increased abundance in intestinal
content of challenged animals (p < 0.05). Conversely, brush border enzymes were less abundant in intestinal content of challenged animals (p < 0.05). These candidate biomarkers have potential to be used in the field for detection of gut barrier failure in broilers.