Vetworks consists of a global team of veterinarians with a collective experience of over 40 years in the Poultry Industry. Our consultants maintain a broad network of key opinion leaders and decision makers includes individuals from industrial, academic, veterinary and pharmaceutical communities which enables Vetworks to offer both in-house expertise and external support to our clients.
Maarten De Gussem, DVM

Maarten is born in 1975 and graduated as veterinarian from Ghent University, Belgium in 2000. After working as poultry veterinarian in a major poultry practice dealing with layers, breeders, broilers, turkeys and hatcheries in Belgium, he joined Janssen Animal Health in 2001 as Global Technical Manager for Poultry Products (Clinafarm, Clinacox, Flubenol, Solubenol,…).

After 4 years, he was hired by Alpharma Animal Health as Technical and Business Development Manager for the poultry portfolio, including ionophore and chemical anticoccidials, growth promotors, alternative growth promotors and therapeutic antibiotics for poultry and rabbits.

Since 2009, Maarten is working as Poultry Consultant for Vetworks, covering all continents.
Phone: +32 473 999 379
E-mail: maarten.degussem@vetworks.eu
Skype: mdgvetworks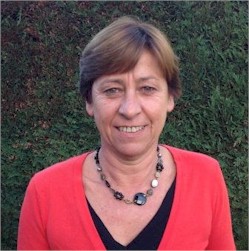 Hilde Van Meirhaeghe, DVM

Born in Ghent Belgium 1958, graduated in 1982 Doctor in Veterinary Medicine at the University of Ghent, Belgium.

Worked in several European and African Countries as a Veterinarian.

Since 1998 working mainly with layers and guinea fowl: breeding, meat production and veterinary responsibility for the hatchery at Derco International.

Joined DGZ-Flanders (Animal Health Services- Flanders) in 2007 as Program Officer for Poultry Health in Flanders. Involved in study projects on hygiene, food safety and health issues. Involved in research with layers in alternative housing systems in partnership with the Faculty of Veterinary Medecine in Ghent and other specialised institutes.

Currently Hilde is working as Poultry Consultant for Vetworks, a team of poultry veterinarians giving technical support to the pharmaceutical and poultry industry in poultry health worldwide.

Academic adviser Faculty of Veterinary Medicine – University of Ghent, Department of Virology, Parasitology and Immunology.
Phone: +32 476 214 371
E-mail: hilde.vanmeirhaeghe@vetworks.eu
Skype: hvmvetworks
Africa Fernández-Gutiérrez, DVM

Africa was born in 1971 and graduated from Santiago University, Spain in 1996. She completed a master's in veterinary science in 1997 by the University of Leon. Africa worked within Aviagen internal operations in the UK and overseas as well as distributors overseas as a company Veterinarian for 10 years overseeing the day to day health and bio-security of pedigree, great grant parents and grandparent, the following 7 years she moved to a more specialized role working closely with customers in Europe, Turkey, Middle East and Asia in different facilities ( farms, hatcheries, feed mills,…) in the control of pathogens, health monitoring, disease investigation and diagnosis and performance improvements mainly with grandparents, breeders and broilers.

In 2015, she moved to Turkey to take the role of Senior Technical Operations Manager in Aviagen Anadolu where she was responsible for the Technical support into the company customer based in the country managing input covering all aspects of poultry management with emphasis on farm breeder management and where to improve to get the most benefits as well as Veterinary support in breeders and broilers, disease prevention and investigations, bio-security audits…

Since June 2019 she works as a poultry adviser for Vetworks with focus on breeder parent's management, pathogens control, and biosecurity and health plans.
Phone: +34 682 52 20 11
E-mail: africa.fernandez@vetworks.eu
Tiago Prucha, DVM

Tiago was born in 1991, in Porto, Portugal. In 2017, he graduated as a Master in Veterinary Medicine at the University of Porto during which he carried out a study at a poultry farm on how the densities can affect the performance of broiler's.

Tiago has worked at Soja De Portugal, one of the largest broiler integrations in Portugal as a poultry veterinarian and farm manager. This experience gave him an indispensable insight on a functioning full poultry production cycle.

Currently Tiago is working as a Poultry Consultant for Vetworks, a team of poultry veterinarians giving technical support to the pharmaceutical and poultry industry in poultry health worldwide.
Phone: +35 1917443901
E-mail: tiago.prucha@vetworks.eu
Dennis V. Umali, DVM

Dr. Dennis V. Umali is a veterinarian specializing in livestock and poultry practice. He obtained his Doctor of Veterinary Medicine (DVM) degree from the University of the Philippines Los Banos (UPLB) in 2007. He graduated magna cum laude and holds the distinction of obtaining one of the highest General Weighted Average (GWA) in the 109 years history of his Alma Mater.

He was the topnotcher in the 2007 Veterinary Medicine Licensure Examination and was awarded as one of the 2007 Ten Outstanding Students of the Philippines (TOSP). At 29, he obtained his PhD in Veterinary Science from Yamaguchi University, Japan.

From 2014 to present, Dr. Umali is based in the Philippines and works as an independent veterinary consultant of various poultry farms and veterinary companies. He is also an Assistant Professor and UP Scientist at the College of Veterinary Medicine, UPLB; Director of International Operations of the Japan Poultry Industry Science and Technology Research Association (JPISTRA) and Visiting Researcher at the Osaka Prefecture University.
Hannes Meyns, DVM

Hannes was born in 1992, in Ostend, Belgium and grew up on a Belgian broiler farm. At a very young age, Hannes learned the problems and needs of the poultry farming business.

Before graduating in 2016 as Master of Veterinary Medicine, specialization 'Swine, Poultry & Rabbits' at Ghent University, he had already gained a huge amount of practical knowledge in the sector. In 2016 he joined Vetworks as a young talent giving consultancy, technical support and trainings to the pharmaceutical and poultry industry worldwide.
Phone: +32 487 104053
E-mail: hannes.meyns@vetworks.eu
Skype: hmvetworks
Jaap Obdam, Ir.

In 1967 Jaap obtained his degree of Master in Food Technology at Wageningen University in the Netherlands. He started his career in processing of fishery products in Tanzania. and Brasil.

In 1975 he made a switch to meat- and poultry processing in Brasil, and in 1980 he joined Plukon Royal Poultry Industries in the Netherlands.

Ir. J. Obdam was in charge of product development, processing, quality and food safety programs.

Since 2005 he is working as consultant for the Poultry industry all over the world: Europe, Brasil, Chile, Colombia, Marocco, South Africa and Thailand.

His life experience in assessing and improving processing-yields and control of quality and food-safety in different integrations makes him an expert in setting up audits, tracing contamination routes for food pathogens and finding solutions to improve poultry production from farm to fork.

He organises workshops for the whole production chain from breeders to broiler processing, through hatchery, feed-mill and production farm, on Salmonella control and other food-safety related issues.
E-mail: jaap.obdam@vetworks.eu
Anna Schwarz, DVM, PhD

Born in Sankt-Petersburg, Russia 1973, graduated in 2007 Doctor in Veterinary Medicine at the University of Hannover, Germany.

From 2007 to 2011 worked as Academic Assistant in Institute for Physiology, University of Veterinary Medicine Hannover, Germany. At this period she has completed her PhD studies with a research topic: The influence of non-starch-polysaccharides on experimental infections with Ascaridia galli and Heterakis gallinarum in layer chicken (Gallus gallus domesticus). The main research area of interest was investigation of local and systemic immune responses and electro-physiological intestinal epithelial functions in chickens following nematode infection.

Since 2011 till now Anna is working as a Poultry Consultant for Vetworks, giving technical support as a specialist for Gut Health to the pharmaceutical and poultry industry.
Phone: +49 177 6799383
E-mail: anna.schwarz@vetworks.eu
Skype: asvetworks
Rehma Sebabi

Rehma works at Vetworks poultry consultancy as PA to Maarten De Gussem, DVM and administrative assistant.

Previously employed by Degudap as an administrative assistant. In 2015, Rehma graduated as a bachelor in PR & communications at Howest University College, Kortrijk.
Phone: +32 483 32 80 72
E-mail: info@vetworks.eu
Skype: rsvetworks