Postgraduate Poultry Health Sciences, Academic Course by the University of Ghent, Belgium
Our three-year postgraduate program in Poultry Health Sciences is perfect for scholars with various educational backgrounds who are eagerly seeking to become knowledgeable about poultry health. This course offers the convenience of studying online, so you can learn from wherever and whenever it's most suitable for you.
This course is the ideal option for students who are already employed or have other commitments. It guarantees five weeks of onsite practical training and two weeks of externship, enabling learners to gain an extensive understanding in poultry health sciences. The program has been carefully designed to provide a balanced learning experience with no overlooked details.
Study online, so you can learn from wherever and whenever it's most suitable for you.
Five weeks of onsite practical training and two weeks of externship enables you to gain an extensive understanding in poultry health sciences.
The program has been carefully designed to provide a balanced learning experience with no overlooked details.
Online and distance learning offer an abundance of perks for students; unparalleled flexibility, studying at your own time and convenience as well as access to high-quality education and expertise which may not be available in their locality. By embracing this innovative platform, learners can have a truly transformative experience, allowing them to reach their full potential from the comfort of home.
Furthermore, virtual classrooms offer a wide array of interactive teaching tools and the opportunity for students to connect with instructors from every corner of the globe. The Poultry Health Sciences online course is one such example, combining cutting-edge learning techniques with interaction between lecturers and classmates across borders. This makes it an unprecedented and diverse educational experience.
---
---
Background of the Course
With the world's population growing at an incredible pace, there is a greater demand for high-quality animal protein. Poultry stands out as one of the most sustainable sources when taking into consideration land and water usage, plus its ability to convert feed quickly into body mass – much more so than other production animals.
The poultry industry is armed with cutting-edge technologies and tremendously effective production systems. Everyone involved must possess a comprehensive understanding of management, biosecurity, health care, nutrition, sustainability, animal welfare and disease control in order to guarantee the successfulness of poultry production processes. Plus food safety knowledge is equally essential.
The global poultry industry is a powerhouse, employing millions of people with plenty of job opportunities. Ranging from veterinary sciences to digitalization, the poultry sector offers something for everyone—including pharmaceutical sciences, nutrition and quality control specialists; key players in sustainability and animal welfare; plus those dedicated to developing cutting-edge products.
To meet the ongoing need for knowledgeable and experienced professionals in the poultry industry, we created a postgraduate course centered around Poultry Health Sciences. This interdisciplinary program draws on veterinary medicine, animal science, microbiology and nutrition to give students fundamental and practical knowledge that will bridge the gap between research theory and real-world expertise. With our curriculum designed to provide an all-encompassing education of this field's disciplines, graduates from this program will be perfectly prepared to take advantage of job opportunities in any area related to poultry health sciences.
By taking this Poultry Health Science course, students are prepared to become experts in poultry production and health. It equips them with the necessary knowledge to work on various job opportunities within the industry, research centers or educational institutions; contributing significantly towards global food security through sustainable animal protein production.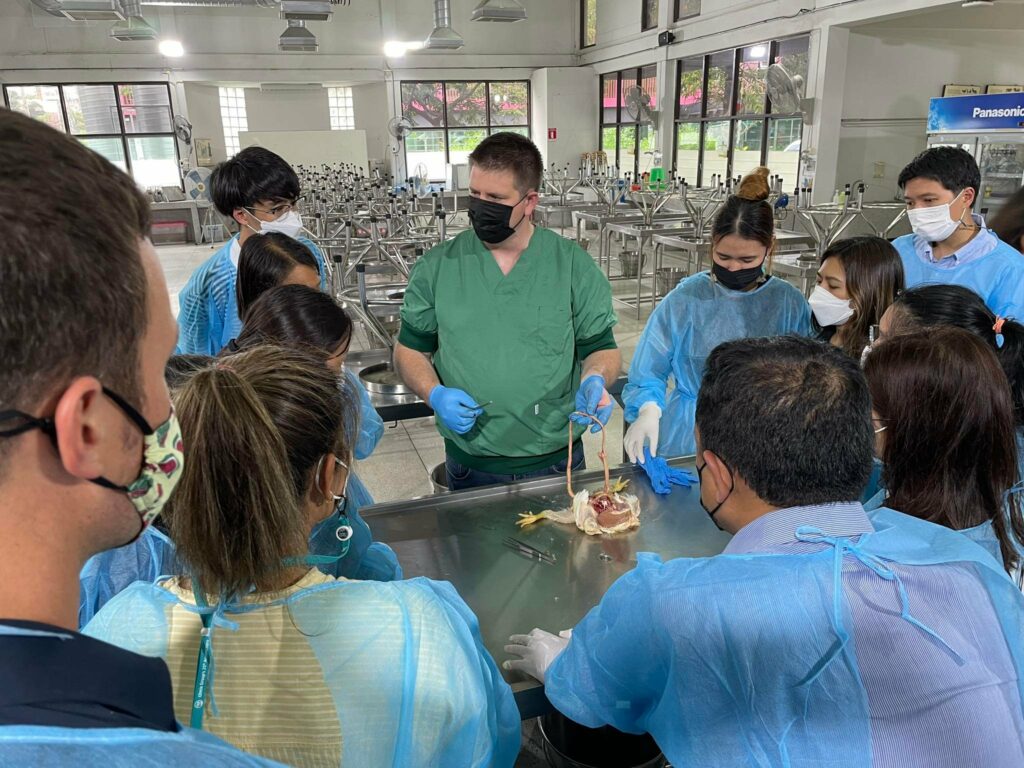 ---
Course Structure
Are you eager to become an expert in poultry health sciences? Then the three-year postgraduate course offered online by our institute is just what you need. The program provides a total student workload of 900 hours and covers topics such as basic avian sciences, disease prevention and treatment, gut health, nutrition management, biosecurity principles, scientific methods & reasoning skills , poultry behavior & welfare knowledge , and food safety assurance. With this comprehensive curriculum at your fingertips; gain theoretical knowledge on Poultry Health Sciences while also having practical experience – all without ever leaving home.
The course consists of a five-week onsite practical training and two weeks of externship to give students the opportunity to gain real world knowledge in poultry health sciences. During this period, they will be learning things like incubation biology and hatchery management, poultry management and husbandry, housing and climate control, disease diagnosis, treatment prevention methods as well as laboratory techniques. This combination of theoretical study with hands-on experience ensures that our students are fully prepared for their future careers.
The postgraduate program's externship is a pivotal component, where students can lead and partake in poultry exploration, health screening of the birds, diagnostics operations for avian diseases, and veterinary services. This experience furnishes hopefuls with an exceptional chance to put into practice their newly-acquired knowledge and techniques; assess information through analytical reasoning skills; resolve issues effectively.
Nurturing a comprehensive understanding of poultry health sciences requires both theoretical and practical knowledge, which is why our program has been designed to offer students an opportunity to gain an in-depth comprehension of the theory while simultaneously honing their skills through various exercises. This holistic approach prepares them for successful careers in the poultry industry, academia or research.
Poultry Health Sciences provides a comprehensive, one-of-a-kind educational program that merges both theoretical and practical skills to equip students with the necessary abilities and insight in poultry health sciences.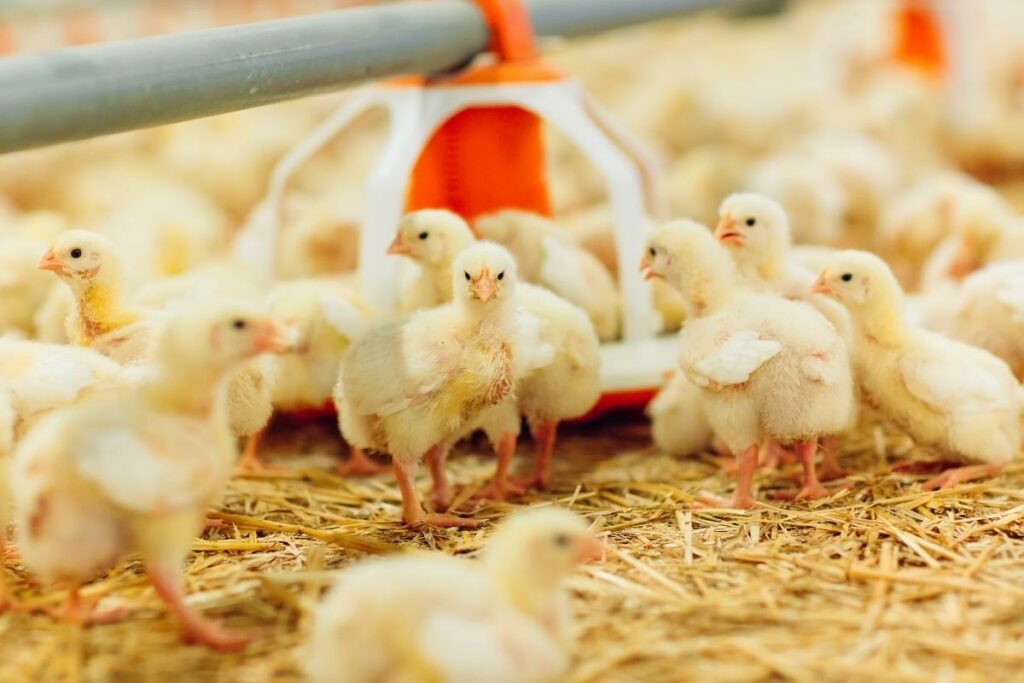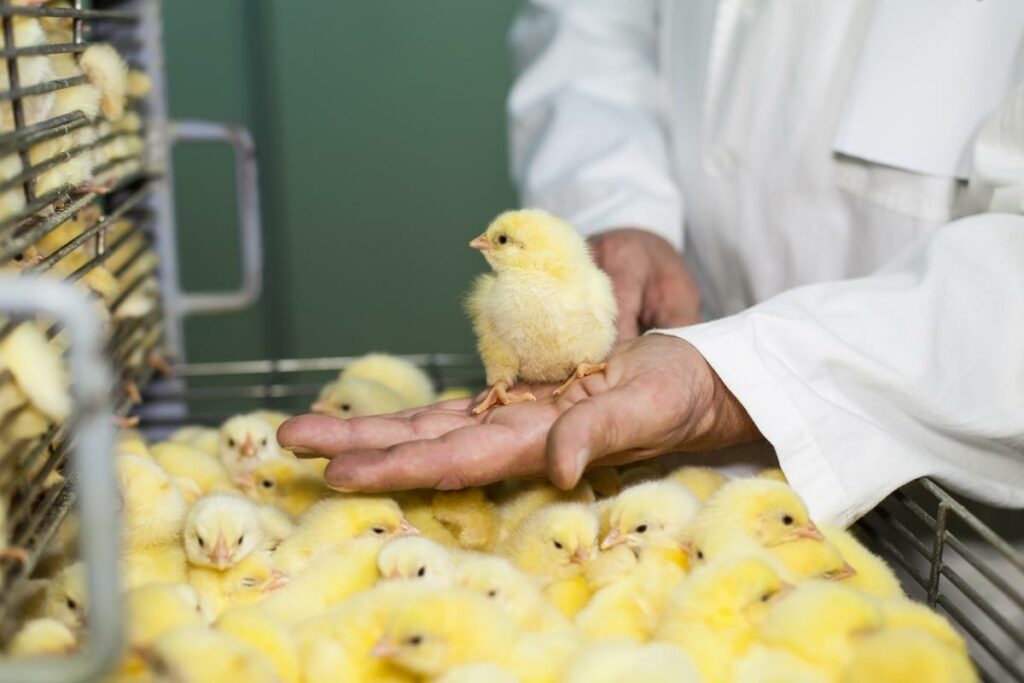 ---
Chair Poultry Health Sciences
In 2019, Ghent University's Faculty of Veterinary Medicine in Belgium created the Chair Poultry Health Sciences with support from Pathobiology, Pharmacology, and Zoological Medicine as well as close collaboration between two distinct Flemish companies: Vetworks and Poulpharm. The chair was founded to bring the Faculty's international poultry industry expertise into focus through both education courses and research activities.
The Chair Poultry Health Sciences is proud to offer a special partnership opportunity with industrial partners, universities, and research institutes that are devoted to poultry-related education and investigation. This collaboration seeks both to expand the reach of chicken health sciences research and education. Through this venture, students will have access to real world experience in addition to hands-on practice as well as internships or research projects. With our esteemed collaborations fostered through the Chair Poultry Health Sciences program, you can be sure your educational journey into leaders inside chicken health science fields is safe.
The Chair Poultry Health Sciences recognizes the importance of working together to tackle challenges in the poultry industry. We collaborate with our national and international partners to develop cutting-edge solutions for infectious and non-infectious diseases, raise consumer awareness on food safety, sustainability, animal welfare as well as enhance poultry production systems. This collaboration enables us to stay relevant in this ever-evolving field; thus enabling us to conduct research that accurately reflects current trends and obstacles.
To conclude, the Chair Poultry Health Sciences equips students with invaluable experiences through practical learning, internships and research projects. Moreover, its collaboration with multiple national and international stakeholders allows breakthrough solutions to be generated in tackling obstacles facing poultry industry; thus contributing to a continuous expansion of the business.
---
Courses and Programme
The Postgraduate Course in Poultry Health Sciences is an extensive learning opportunity that takes three years to complete. On this program, students acquire a strong base of knowledge related to poultry health sciences through both theoretical classes and practical onsite training sessions. An externship further immerses them into the field, providing invaluable hands-on experience for their future career paths.
Our courses equip students with in-depth knowledge about poultry health sciences, such as avian sciences, production management, disease control, nutrition and welfare practices. Additionally, they are also trained on food safety techniques to ensure their businesses remain compliant and successful.
Year 1
During the first year of the program, students will be schooled in Basic Avian Sciences – embryology, anatomy, physiology and immunology as well as breeding and genetics. Poultry Production Management courses explore different production systems along with management, husbandry and biosecurity. Finally Gut Health & Nutrition examines how animal health is linked to nutrition plus feed-microbiota-host interactions pertinent to gut wellbeing.
Year 2
During the second year of this program, students will have the opportunity to delve into Diseases of Poultry, Treatment and Prevention as well as Scientific Methods and Reasoning. The course concerning diseases in poultry is extremely comprehensive: it covers all types including infectious & non-infectious ones; their causes, spread, effects on the body (pathogenesis), diagnosis methods available for treatment & prevention options too.
The Treatment and Prevention course provides detailed plans, safe management practices, and medicinal solutions to protect poultry from illnesses. During the Scientific Methods and Reasoning class, pupils learn practical research techniques in addition to critical diagnostic methods that will help them enhance their scientific rational skills.
Year 3
In the third year of this program, you will gain expertise in Poultry Behaviour and Welfare, Food Safety, and Externship. The course on Poultry Behaviour and Welfare focuses on providing students with comprehensive knowledge regarding poultry behaviour as well as their welfare. You also explore how to ensure food safety throughout the entire poultry production chain while understanding ways to control potential hazards during this Food Safety course. For those seeking practical experience in poultry-related research or disease monitoring activities, don't miss out on our unique externship opportunity.
Every course in this program is integral to granting students the expertise and capabilities required for them to become specialists in poultry health sciences. We've designed our curriculum so as to provide students with a balanced education, as well as tangible experience needed for their future careers, including but not limited to: veterinary practices, pharmaceutical companies, animal feed/additives business, research institutes and universities.
---
Practical Trainings
Ghent University, working in partnership with Vetworks, provides an invaluable 5-week onsite practical training for postgraduate students of Poultry Health Sciences. During this period, the students have a chance to gain hands-on experience and sharpen their skills in management, biosecurity measures, nutrition guidelines , disease control tactics, sustainable agriculture practices and animal welfare principles. This type of knowledge is indispensable for any aspiring poultry health professional.
For those who desire to advance their careers in the poultry industry, gaining practical experience is an essential step. To that end, students who receive training and education in the field of poultry health sciences are well-positioned to apply their knowledge and skills when they enter into a professional setting. Moreover, employers seek out candidates with on-the-job experience as they have been exposed to resolving actual issues commonly encountered within this domain.
During the hands-on training, students not only get to work with esteemed professionals in the poultry industry, but also witness and participate in actual procedures. As a result of this interactive learning experience, they receive invaluable feedback on their performance from experts themselves. Moreover, building relationships and networking with these professionals during this period can open up doorways for potential career opportunities down the line.
Vetworks solves the problem of how to book accommodation for students during their practical training and exams. With this company, they provide veterinary services and consultancy that make it easier and more convenient for students by allowing them to do everything with just one source.
---
Join the Postgraduate Poultry Health Sciences Course
Ultimately, the Postgraduate Course in Poultry Health Sciences is a revolutionary and indispensable program designed to address the growing demand for succulent animal proteins while preserving sustainability. The online/distance learning format of this course empowers students with the ability to learn from anywhere at any time by utilizing their internet connection; plus they get hands-on experience through onsite practical training as well as externships. These aspects all combined make it possible for students to thrive in poultry industry domains.
The invaluable contributions that highly trained and well-educated specialists bring to the poultry industry cannot be underestimated. As a multifaceted field, knowledge in management, biosecurity, nutrition, disease prevention and control as well as sustainability of resources and animal welfare are key components. Our program is designed with the intention of filling in gaps between educational research outcomes and actual real life scenarios by giving our students comprehensive theoretical understanding backed up by practical exercises.
A postgraduate student, who completed the program, states:
"With the postgraduate course in Poultry Health Sciences, I was able to gain a comprehensive understanding of poultry production and develop the necessary proficiencies for success in this field. The practical experience helped me apply my knowledge to actual scenarios, instilling confidence that I can have an effectual contribution to this industry."
Ultimately, the Poultry Health Sciences postgraduate course equips students with a comprehensive understanding and hands-on experience in this field of study. Consequently, they are well-prepared to meet the escalating necessity for premium animal protein while helping their communities attain sustainable growth within the poultry sector.
---
---
FAQs
What is the duration of the postgraduate course in Poultry Health Sciences?
Designed to give students an extensive understanding of poultry health sciences, the Poultry Health Sciences postgraduate course is a three-year program that combines both theoretical and practical elements.
Is the course available online?
Poultry Health Sciences is an online postgraduate course that offers students the convenience and flexibility of studying from any location. With up to five weeks of on-site practical training and two weeks of externship, you have access to all the resources necessary for success in this program – no matter where you are. Enjoy the freedom to learn at your own pace with our innovative online learning platform.
Are there any practical training components in the program?
Our program is designed to provide students with a comprehensive education in the poultry industry, combining five weeks of onsite practical training and two weeks of externship. Not only will they obtain valuable theoretical knowledge through our online course, but also gain invaluable hands-on experience that can be applied directly in the field. By providing this unique blend of learning opportunities, we offer an unrivaled opportunity for successful careers within the poultry industry.
Is the course designed only for veterinarians?
The program was devised to cater to those with a variety of educational backgrounds, as well as an enthusiasm in poultry health sciences. Not only veterinarians can benefit from this program, but also individuals with knowledge or experience in fields such as animal science, biology and agriculture will find it useful.
Do I have to follow all practical trainings?
Compulsory participation in the practical sessions is a requirement for all students to successfully enroll in the Postgraduate Poultry Health Sciences course. Not only must you attend each set of trainings and take your exams, but your enthusiasm and proficiency during these exercises will also be taken into consideration when it comes to permanent evaluation. If you choose not to follow through with any period-aligned or non-period aligned evaluations for the course units, there's a very real possibility that you will fail them altogether.
What topics are covered in the program?
To ensure a successful future in the poultry industry, this program offers an extensive selection of topics to explore. This includes poultry production and management, nutrition and gut health, disease prevention techniques and treatments, scientific methods & reasoning processes as well as poultry behavior & welfare studies. Most importantly are food safety measures needed for any aspiring professional within the sector.
Can students take the program from anywhere in the world?
The program is offered in three world-wide continents: Latin America, Europe and Asia. Most essentially, students have the option of taking classes from anywhere with only an internet connection – providing ultimate flexibility to those who have other responsibilities. With this online course, you can study whenever it fits conveniently into your life.
What are the career prospects after completing the postgraduate course in Poultry Health Sciences?
With a postgraduate degree in Poultry Health Sciences, you can tap into the poultry industry's diverse job opportunities. Veterinary sciences, pharmaceutical sciences, nutrition science and control of diseases are some potential career paths along with topics such as sustainability, animal welfare or digitalization. Whether it is developing poultry products or ensuring quality controls – there is an abundance of well-paid positions available. And what makes this program even more attractive? The continuously increasing need for trained professionals guarantees excellent career prospects upon completion.
---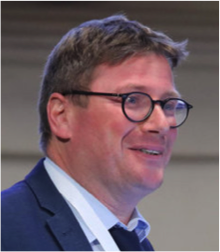 ---
Postgraduate Poultry Health Sciences: Registration, Tuition Fees, Admission Requirements, Learning Outcomes
Ghent University introduces an innovative postgraduate course for students keen on advancing their expertise in poultry health sciences. Here, you will gain knowledge about embryology, anatomy, physiology, immunology, genetics and behaviour of poultry; as well as feed-related topics, diagnostics techniques and pharmacological understandings to enable the development of vaccines. In addition to all this theoretical information there is a strong focus put on legislation regulations standards plus research methods.
This page provides important details including admission criteria required learning outcomes and frequently asked questions relating to the Postgraduate Poultry Health Sciences at Ghent University.
---
Registration and Tuition Fees
If you are interested in enrolling for the Postgraduate Poultry Health Sciences program at Ghent University, simply contact them and provide your details. For the first year of study, tuition is set at €11,000 which covers e-learning courses plus practical trainings. Subsequent years will see a similar fee structure reflecting an overall total cost of €33,000 over three years. It worth noting that fees may be subject to adjustment based on annual revision or inflationary trends.
Admission Requirements
Those wishing to enroll in the Postgraduate in Poultry Health Sciences must demonstrate a B2 level of English proficiency, according to the educational and examination code. Admission is based on your diploma credentials; if you possess either a Bachelor or Master degree in Veterinary Sciences, admission will be immediate. Alternatively, should you have obtained any other type of degree such as Bachelor's, Master's or even "Master after Master" then your suitability for entry may be assessed through evidence demonstrating relevant working experience and specializations alongside motivation.
If you have a diploma awarded by an educational institution outside of Belgium, it is essential that you follow the admission process detailed on www.ugent.be/admission and complete the enrollment procedure in order to be eligible for recognition. Each application must include a validated copy of the foreign diploma, apart from those issued from countries partaking in the Lisbon Recognition Convention (LRC).
Learning Outcomes
Our Postgraduate in Poultry Health Sciences program seeks to cultivate students' skills and capabilities across poultry health sciences, empirical understanding, intellectual aptitude, discourse, social proficiency, entrepreneurship and creative thinking.
At the conclusion of the program, students will have gained a thorough understanding in poultry embryology, anatomy, physiology, immunology, genetics and behavior; along with pathogenesis epidemiology diagnostics prevention and treatment for both infectious and non-infectious diseases. Additionally they'll be knowledgeable about poultry feed ingredients as well as basic knowledge related to vaccine development drug disposition withdrawal time and potential residues.
Additionally, students will cultivate their analytical skills and gain understanding of current issues in poultry production such as responsible antimicrobial use, sustainability in animal farming operations, the importance of proper animal welfare laws, and public opinion on poultry production.
Poultry students will not only gain knowledge of poultry production, selection and handling processes, they'll also master the ethicalities that come along with this field. They'll understand how antimicrobials are used correctly and become aware of potential environmental impacts as well as emerging trends in poultry farming. Not to mention be able to communicate their research fluently both orally and written for a technical/scientific audience or non-specialists alike.
---