Welcome to Vetworks – your go-to poultry consultant and expert. Our team boasts a collective 40 years of experience in this industry, allowing us to provide both hands-on and remote support for customers the world over. We are passionate about helping breeders, layers, broilers and hatcheries optimize their Return on Investment (ROI) – now and into the future.
Our team of veterinarians are connected to a broad network of experts and decision-makers in the poultry industry, empowering us to offer remarkable technical assistance. We specialize in auditing, field support, research and training services as well as extended health control assignments that utilize our knowledge and expertise. With each mission we provide unparalleled consultancy and business development opportunities along with exceptional customer service.
Vetworks is dedicated to giving unbiased, tailored advice to you and your company. If you'd like to find out how we can help facilitate growth for your business, please provide us with your contact information in the form below. Our team of consultants will be glad to have an informative chat with you.
Contact the team of Vetworks for more information about poultry consultancy services.
---
Poultry consultancy services
We are Vetworks, a poultry consulting company with over 40 years of collective experience in management and veterinary approaches to poultry production. Our clients come from all around the globe, and we specialize in providing customized guidance to breeders, layers, broilers, and hatcheries on how to optimize their return on investment both short term and long term. Our renowned consultants are highly sought-after for delivering independent advice that results in improved performance throughout the entire process.
We at Vetworks are committed to providing comprehensive and superior quality technical support to our customers in the poultry industry. Our aim is to build an expansive network of influential key players and decision-makers in this industry. In addition to providing in-house expertise and external assistance, we also offer tailored trainings as part of our technical poultry training courses. We are proud to say that our popular Poultry Signals Series books are well received by the public as well.
No matter if you are a small-scale animal breeder or an extensive poultry farm, Vetworks is here to provide the ideal advice and assistance for your business' success.
---
---
About Vetworks, poultry consultant
Vetworks has revolutionized the poultry production industry with its comprehensive management and veterinary services. With decades of collective expertise in control and prevention tools, our team of consultants offer independent advice to breeders, layers, broilers, hatcheries – no matter their location. Our tailored solutions improve returns on investments both short-term as well as long-term for clients worldwide.
At Vetworks, we are dedicated to providing technical and business assistance that meets the unique requirements of our clients. Our expertise spans from designing vaccination and anticoccidial programs, creating growth promoter and prophylactic initiatives such as Mycoplasma-control or coccidiosis prevention, auditing large scale breeder, layer, or broiler operations down to smaller ones – all this with ad-hoc field guidance available alongside long term health control engagements.
We, the Vetworks team, are a group of seasoned professionals with extensive experience in the poultry sector. Our collective expertise and guidance ensure that our clients receive top-notch advice and support to maximize their financial gain today and in the future. Our dedication lies in assisting our customers to achieve success, and we are devoted to taking their chicken business from good to great.
---
Poultry consultant: our network
Vetworks relies on a vast network of influencers and key players in the poultry industry, including academicians, industrialists, veterinarians and pharmaceutical representatives. This expansive network is necessary to ensure that our clients receive top-notch technical assistance both internally as well as from outside sources.
Vetworks' wide-reaching network of influential decision makers and opinion leaders keeps them apprised of the newest developments in the poultry industry. This comprehensive approach to consulting allows for clients to have access to tailored advice that is customized for their unique requirements. By collaborating with individuals from various backgrounds, Vetworks guarantees a holistic experience that brings together all aspects of poultry consultation.
Our expansive network at Vetworks enables us to stay updated on the newest movements and trends in our arena, granting us the capacity to offer our clients with knowledgeable advice and support. We employ this understanding to provide our customers with greater returns on investment whether it be short or long term. All in all, the broad collection of professionals assembled by Vetworks are a crucial asset to those we serve, supplying access to modern information as well as expertise within the poultry industry.
Info: Phagovet.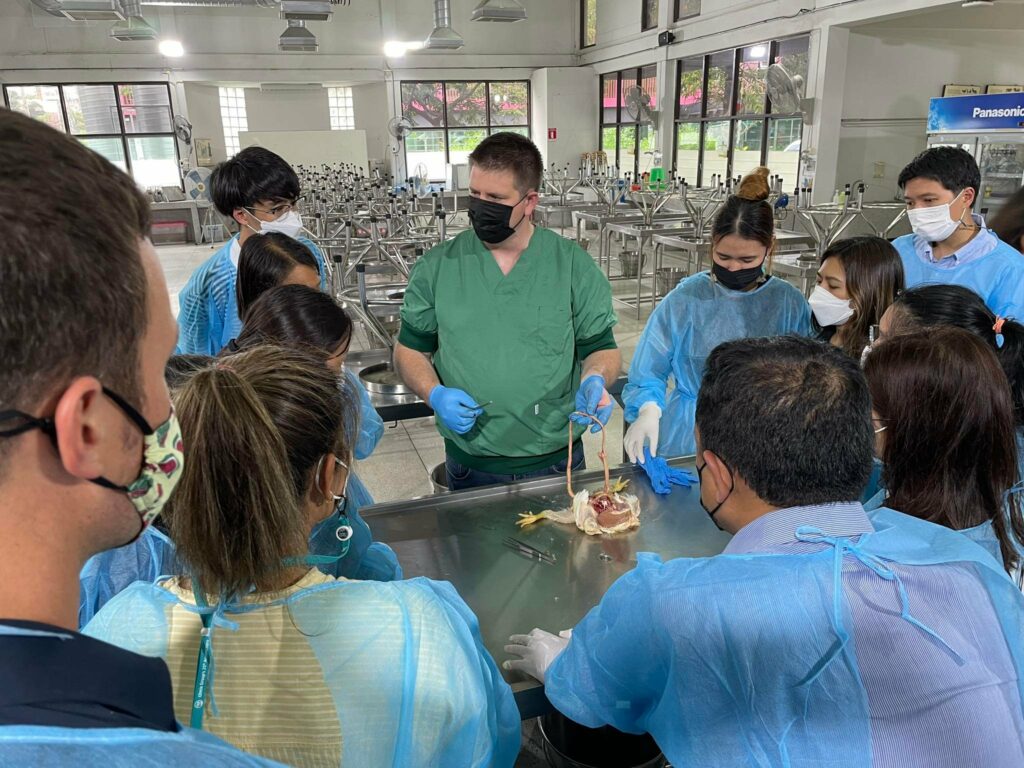 ---
Our poultry consulting services
At Vetworks, we offer personalized poultry consulting services that are tailored to meet the unique needs of each and every client. Our offerings encompass auditing, in-field assistance as needed, long-term health maintenance projects with a focus on both management and veterinary areas pertaining to poultry production. We have an especially strong concentration in vaccination programs, anticoccidial protocols, growth enhancers and preventive measures.
Our auditing firm is a one-stop shop for customers who want to comprehend any existing or potential issues within their operations. Moreover, we offer ad-hoc field support and longer-term health control projects when more in-depth assistance is required. For clients with specific problems, our knowledgeable team can provide effective solutions quickly and efficiently.
As the leading experts in vaccination and anticoccidial programs, growth promoters, and prophylactic programs, Vetworks leverages their expertise to provide clients with strategic advice and support. Working closely alongside customers to craft unique solutions that match their individual needs helps ensure they see maximum ROI both now and down the line.
At Vetworks, we are committed to making sure our clients in the poultry industry succeed. We understand that technical and business support is an essential part of this success and strive to provide comprehensive assistance with management and veterinary aspects of production, as well as vaccination, anticoccidial programs, growth promoters, and prophylactic programs. With all this combined expertise under one roof we can ensure you receive help that will be truly impactful for your goals.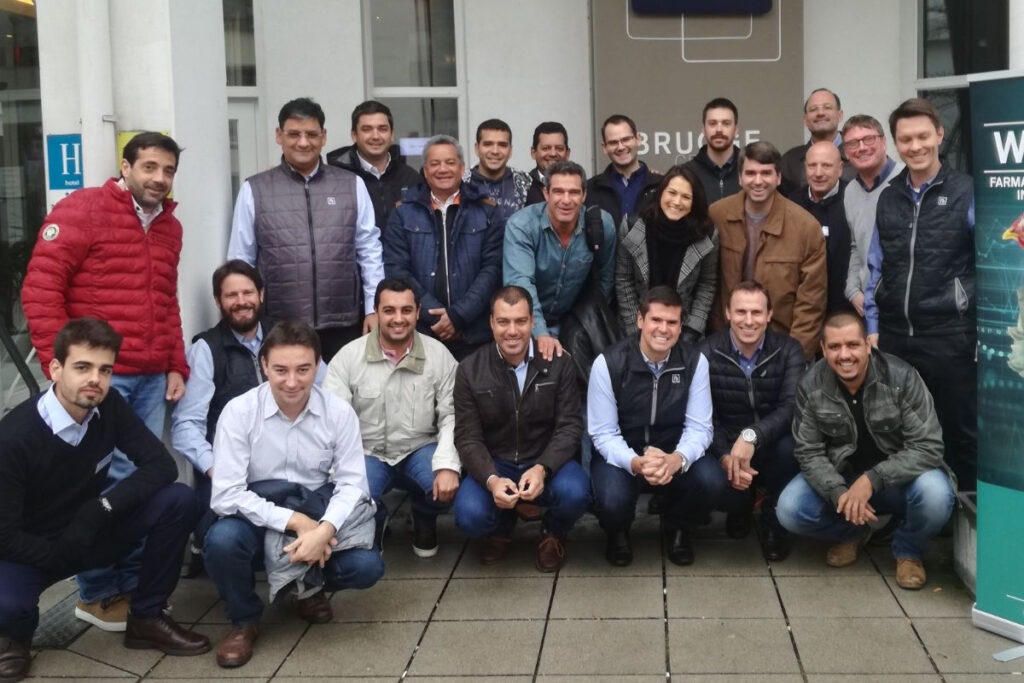 ---
Poultry Consultancy
At Vetworks, our expertise and guidance are here to help you maximize your return on investment both short-term and long-term. Our consultants have the necessary training in veterinary management of poultry production so they can furnish unbiased advice catered to meet each client's unique needs. Let us assist you today as we strive together for success.
Our auditing services are an integral part of what we offer. We audit breeder, layer, and broiler operations both small and large scale. Not only do we conduct audits to detect any issues or areas for improvement in your operation but also provide ad-hoc field support and long-term health control assignments. Our specialized audits help us assess the situation accurately so that you can get effective advice and guidance from us to ensure success in your business endeavors.
We prioritize offering impartial advice as an essential component of our consultancy services. We understand that independent insight is vital for guaranteeing that our customers get the most advantageous support and can achieve maximum results from their investments in the present and future. Our technique allows clients to make educated decisions based on relevant facts, thus setting them up for success in their field.
At Vetworks, our consultancy services are focused on helping poultry industry clients succeed. Our speciality of auditing services offers independent advice and the most effective support to ensure that our client's investments yield maximum returns. We focus on providing them with technical assistance as well as business guidance for long-term success.
---
Business development for the poultry industry
At Vetworks, we specialize in helping our poultry clients achieve their business development goals. From providing project management for floor pen, battery, and field trials to furnishing access to internal expertise and external networks for pharmaceutical industry support – all the way up to technical training through an independent poultry technical training facility- there's nothing that can hold your business back from growth. Our comprehensive suite of services is designed with one goal in mind: To help our clients reach new heights within the poultry sector.
At Vetworks, we offer project management services that are specifically designed to help our clients set up, monitor, and report on floor pen, battery, and field trials. We have the expertise to provide support to clients in different countries, helping them to carry out trials with the most relevant academic and private research centers. This allows us to investigate therapies and solutions for a broad range of poultry health issues.
At Vetworks, we provide a comprehensive range of business development services to the pharmaceutical industry. One of the key components of our services is the combination of in-house expertise and external network support. We have a vast external network of experts that can provide support with the development and marketing of veterinary medicines and vaccines, feed additives, and alternative solutions. Additionally, we offer in-house training for veterinarians and technical staff, as well as e-learning modules based on the Broiler Signals Poultry Manual to enhance their skills and knowledge.
Finally, we offer yearly technical trainings on the newest trends in poultry health issues at our independent poultry technical training facility. Our facility covers a range of topics, including Gut Health, Animal Welfare, Parasitology, Respiratory, Food Safety, and Breeder management. We also provide tailor-made courses for clients who prefer a more customized approach.
Overall, our business development services at Vetworks are designed to help our clients grow and expand their operations in the poultry industry. With our project management services, expertise in the pharmaceutical industry, and technical training facility, we are well-equipped to provide our clients with the technical and business support they need to succeed.
---
Poultry research services
Our research capabilities at Vetworks are an essential part of our consultancy services. We maintain a broad network of key opinion leaders and decision-makers in the poultry industry, including individuals from industrial, academic, veterinary, and pharmaceutical communities. This network provides us with access to a wealth of information and expertise that is essential to our research activities.
Our research activities involve collaborating with various global partners to contribute to several programs and publications as a research partner. One such partnership is with the European Commission for the projects Horizon 2020 and FP7. We have also partnered with Ghent University for the Poultry Health Services Chair program.
Thanks to our research collaborations, Vetworks is capable of executing groundbreaking studies that keep their customers informed on the most current industry advancements and trends. This data may be used to construct creative resolutions for some of the toughest issues faced by the sector.
Overall, our research capabilities at Vetworks are a key part of our consultancy services. With our broad network of key opinion leaders and decision-makers and our research partnerships with various global partners, we are well-positioned to provide our clients with the most up-to-date information and expertise in the industry.
---
Poultry training courses
Vetworks provides a variety of instructional services that allow our clients to stay up-to-date with their skills and knowledge in the poultry industry. We specialize in training on Gut health, Food Safety, Respiratory poultry health, Poultry welfare, Parasitology instruction, Breeder Administration and Antibiotic-Free production for those wanting to excel professionally within this field.
Vetworks provides comprehensive training courses that not only provide educational insight, but also furnish our clients with the necessary skills to succeed in their field. We offer both established and custom-made curriculums that address each individual's unique needs. Our courses empower our customers by equipping them with the knowledge required for success.
For those seeking independent study, Vetworks offers comprehensive e-learning options. Our online Broiler Signals Study Center provides access to modules based on the Broiler Signals Poultry Manual – as well as opportunities for involvement in our yearly technical trainings at our poultry training facility. With these resources, learning can be tailored to your own pace and needs.
Vetworks' training services provide the essential knowledge and skills clients need to excel in poultry industry. With a broad scope of topics, comprehensive customized courses, and e-learning opportunities available, Vetworks confidently equips every client with the necessary resources for success.
---
Poultry Signals Series books
For poultry farmers, the Poultry Signals Series is an invaluable resource for information about livestock management and veterinary care. The books provide expert guidance on a variety of topics such as brooding, feeding, and drinking to ensure optimal health and performance in your flock. With practical advice from industry professionals at hand, you can rest assured that these are tried-and-true methods with proven results.
The books available through Vetworks' training services are an important resource for clients striving to improve their skills in poultry production. These books not only provide practical information, but also support the knowledge and skills needed to be successful in this industry.
Vetworks offers an expansive array of instructional services to assist customers in developing their expertise in many aspects of the poultry industry. These tutorials are designed for a myriad of topics, including Gut health, Food Safety, Respiratory Poultry Health and Welfare, Parasitology training and Breeder Management. Moreover, we offer Antibiotic-Free Production seminars as well. With these learning opportunities at your disposal you can be sure to stay up-to-date with all pertinent information necessary to succeed within this sector.
Ultimately, Vetworks' Poultry Signals Series books are an invaluable part of their overall training services. These booklets provide a comprehensive and informative resource for clients who desire to expand their proficiency in poultry production; simultaneously furthering Vetworks' commitment to providing the best possible training opportunities.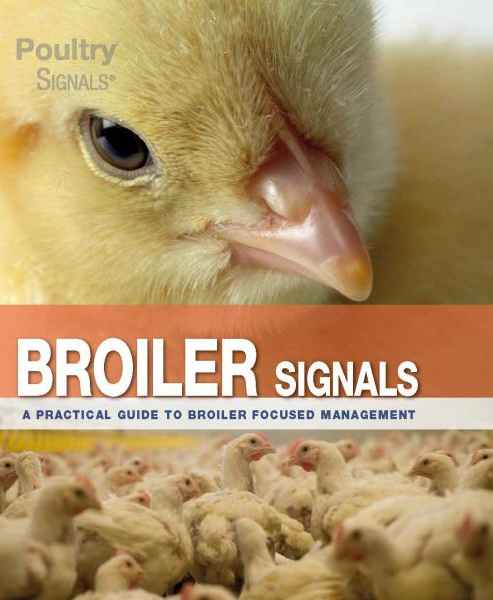 ---
The best poultry consultants
Vetworks stands out as an unparalleled leader in poultry consulting services. We specialize in management and veterinary issues related to production. With our team of poultry consultants' immense collective experience reaching 75 years, plus a vast circle of key opinion leaders and decision-makers within the business realm, rest assured that you are receiving top quality advice from true experts.
Vetworks is here to help you maximize your ROI and make sure that every dollar counts. We offer auditing, field support, health control assignments, business development services, research capabilities and training programs – all tailored to meet the needs of our clients in both the short-term and long-term. Let us show you how much more profitable we can make your venture.
Are you eager to find out more about Vetworks' services? Do you need assistance in unlocking success within the poultry industry? Then make sure to leave your contact information and let us help. Our expertise is second-to-none and our wide web of contacts ensure that we can provide the specialized technical and business support needed for any venture. We are confident that with our guidance, unparalleled resources, and unmatched experience; together we will be able to reach new heights of success.
---