Introduction about Vetworks
With over 75 years of combined knowledge in control and prevention tools, Vetworks is a poultry consulting firm that offers independent advice to clients worldwide. We specialise in all facets of poultry production management and veterinary services, enabling breeders, layers, broilers and hatcheries to maximize their return on investment both now and into the future. With support from our experienced poultry consultants, you can rest assured knowing your venture will be successful.
Committed to providing superior technical assistance, Vetworks boasts a wide-reaching network of key influencers and executives in the poultry industry. This enables us to provide both internal and external client support. Additionally, we offer custom technical courses for poultry production and have published the highly acclaimed Poultry Signals Series books.
The best poultry consultancy services:
Access to experienced poultry consultants with over 75 years of combined knowledge
Independent advice for clients worldwide
Maximize your return on investment in poultry production
Wide reaching network of key influencers and executives in the industry
Whether you're a small-scale breeder or an expansive poultry farm, Vetworks is there to give you the greatest advice and assistance for your company's success.
---
---
Vetworks, the best poultry consultants
Vetworks is a master and global expert in poultry production, with strength and experience in both management and veterinary care. Whether it be breeders, layers, broilers or hatcheries – no matter the location – our consultants are ready to deliver their decades of knowledge to assist customers attain their ROI goals. With over forty years of combined expertise on control measures and preventive techniques at hand, Vetworks provides individualised guidance with confidence.
At Vetworks, we specialise in offering technical and business support to meet our clients' specific demands. We proudly design vaccination and anticoccidial programs, formulate growth promoter and prophylactic protocols for Mycoplasma control as well as coccidiosis prevention, plus audit large-scale broiler operations. Furthermore, we provide both long-term health control activities along with ad hoc field assistance.
Decades of poultry production knowledge and experience
Assists customers in attaining their ROI goals
Specialises in vaccine and anticoccidial program design, formation of growth promoter and prophylactic protocols, as well as audit large-scale broiler operations
Proudly provides technical and business support to meet customer's specific demands
Our team of skilled professionals have extensive experience in the poultry industry, allowing us to offer comprehensive advice and support for our clients. We are devoted to maximising return on investment over time and helping our customers benefit from long-term success. By utilising Vetworks' services, you will be sure to achieve your goals within the poultry sector.
The Vetworks speakers and partners – poultry consultancy services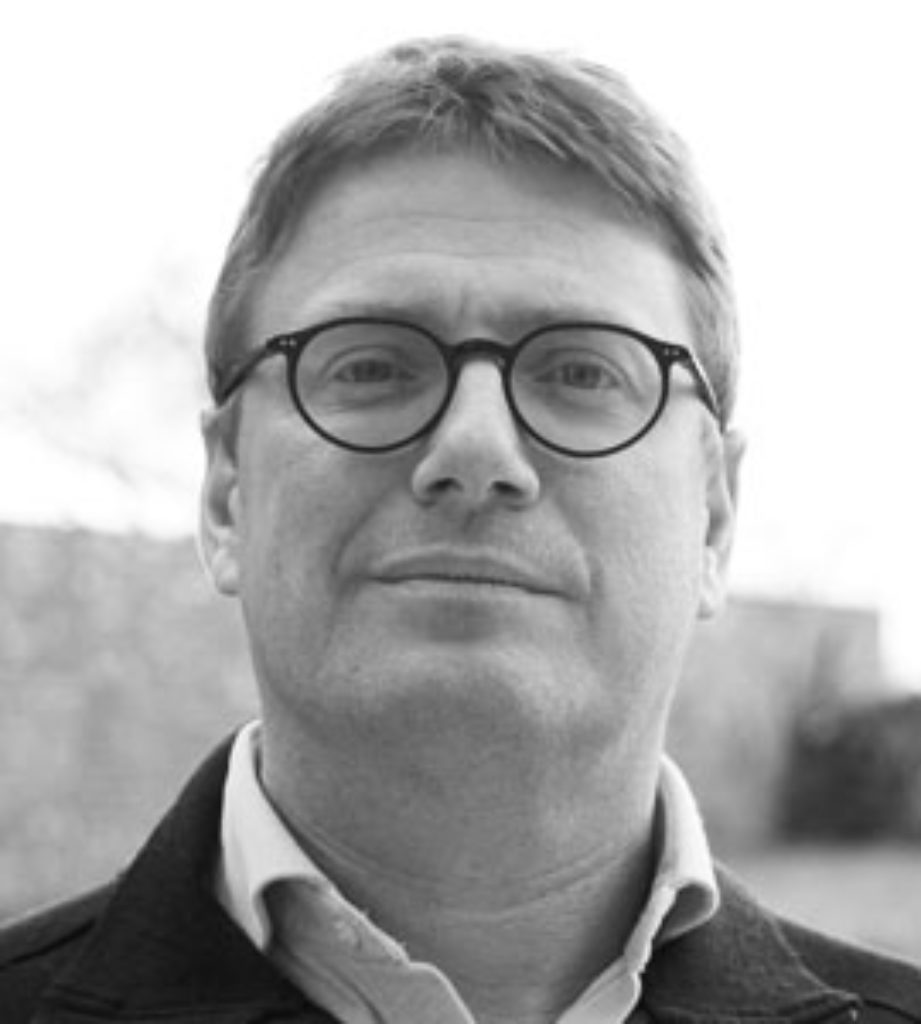 Maarten De Gussem
DVM & Global poultry consultant
Maarten is founder & global poultry consultant at Vetworks since 2009 providing support on poultry health topics with focus on mycoplasmosis, general gut health and coccidiosis.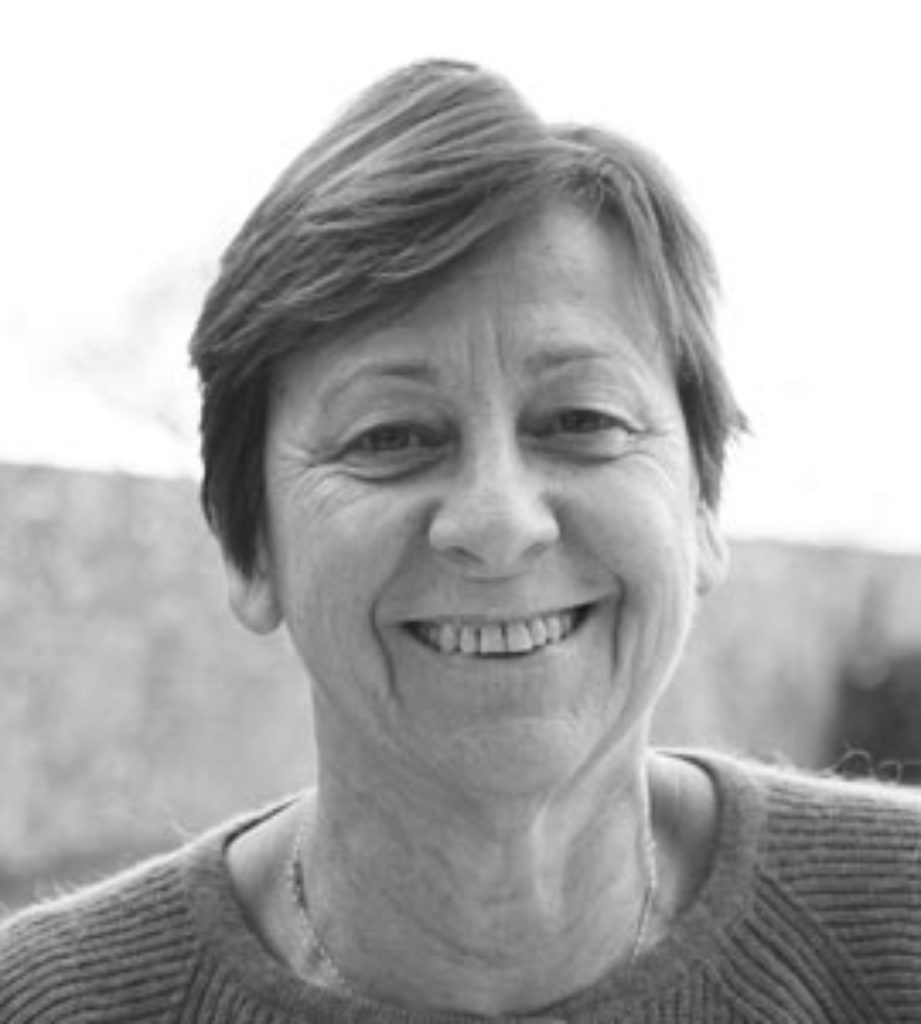 Hilde Van Meirhaeghe
DVM & Global poultry consultant
Hilde is a global Poultry Consultant at Vetworks since 2010. She's previously worked with DGZ and currently working with several partners and projects.
Tiago Prucha
DVM & Global poultry consultant
Since 2018, Tiago works as a Poultry Consultant at Vetworks. Tiago is working on several projects: EU-H2020 Phagovet and the E-learning modules to the Broiler Signals manual.
---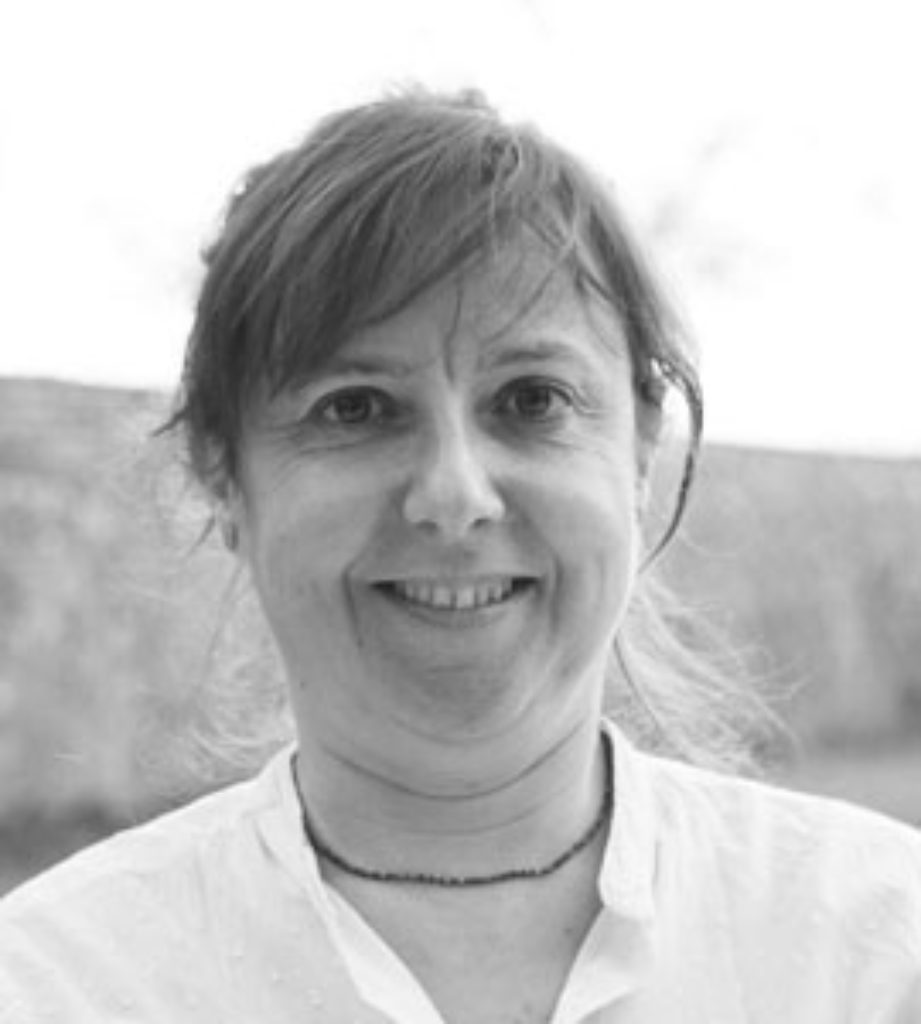 Africa Fernández-Gutiérrez
DVM, MRCVS & Global poultry consultant
Since June 2019, Africa works as Global poultry consultant at Vetworks with focus on breeder parent's management, pathogens control, and biosecurity and health plans.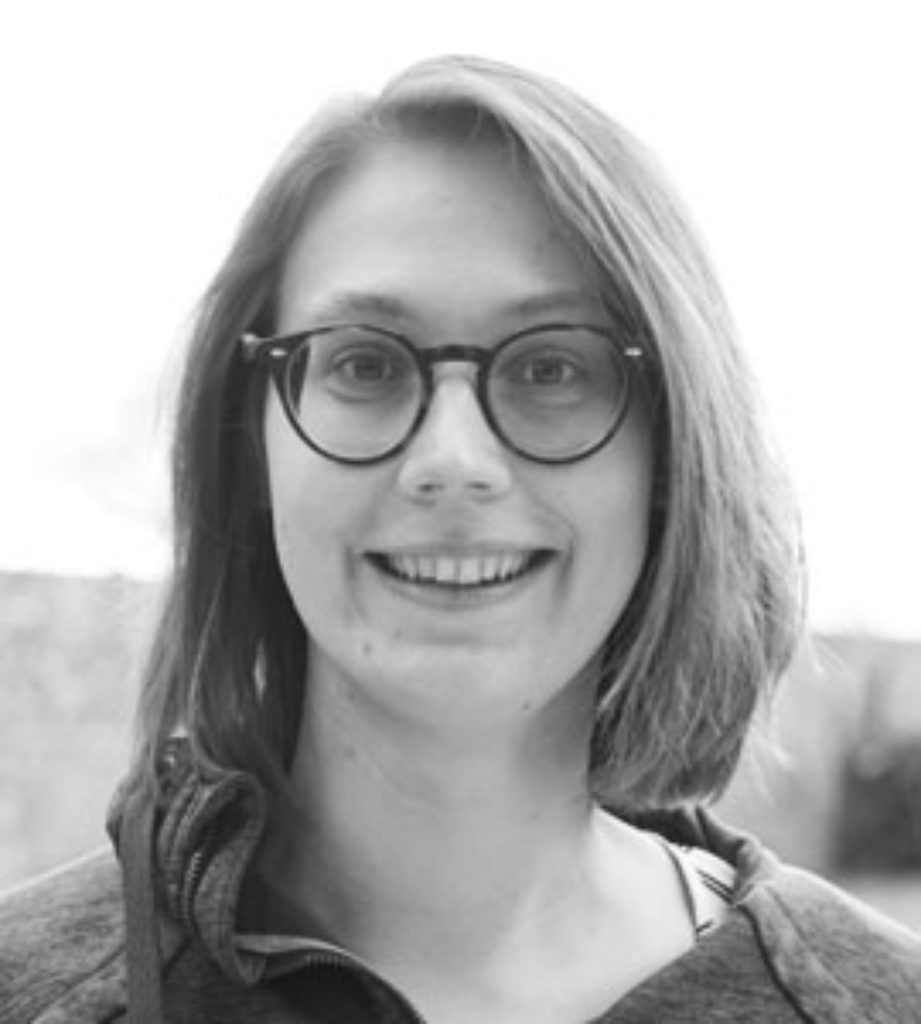 Eline Vallaey
DVM & Global poultry consultant
Eline joined Vetworks in 2019 after graduating with a Master in Veterinary Medicine – specialization in 'Swine, Poultry & Rabbits' at Ghent University.
Gunther Antonissen
Professor (Ghent University, Belgium)
Gunther received his PhD in Veterinary Sciences at Ghent University in 2015, studying the predisposing effect of the mycotoxins deoxynivalenol and fumonisins on necrotic enteritis in broiler chickens.
---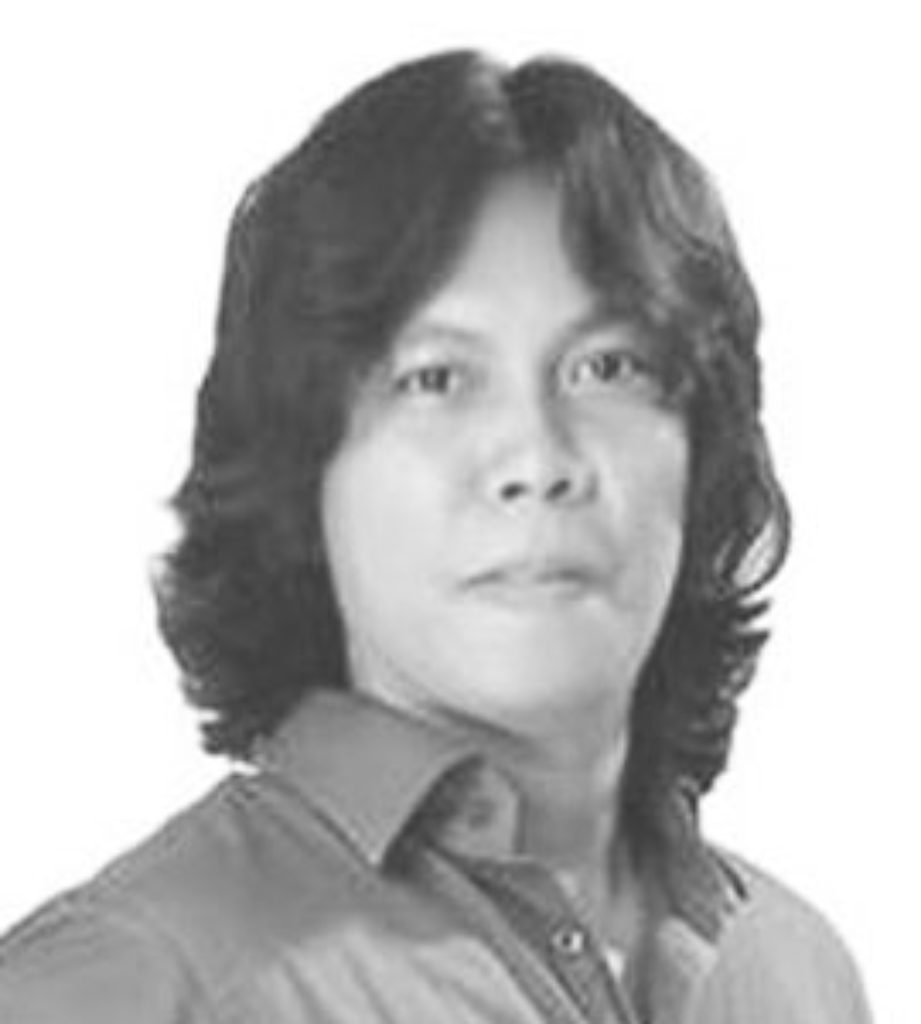 Dennis V. Umali
DVM & Global poultry consultant
From 2014 to present, Dr. Umali is based in the Philippines and works as an independent veterinary consultant.
René Heijnen
DVM, Poultry Consultant & Nutritionist
René Heijnen, DVM also has a Post-graduate on Poultry Nutrition from Wageningen University. Since 2022 René works as an independent veterinary consultant at Vetworks.
Ph.D. Miriam A. Tempra
Ph.D. & Global head nutritional consultancy services
As a Doctor of Philosophy in Animal Science – major in Animal Nutrition – Dr. Alberto-Tempra is based in the Philippines and works as an independent nutrition consultant.
---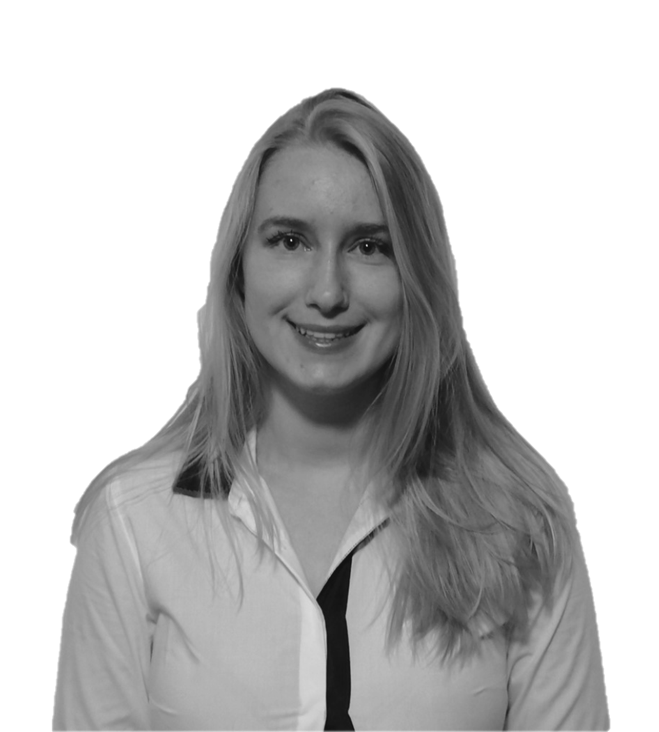 Patricia Soster
DVM & Poultry Consultant
Patrícia Soster is graduated in Veterinary Medicine at UFRGS and she is a M.Sc in Animal Production at the same University, in Brazil. Currently she is doing her PhD at Ghent University
Bibek Bandhu Regmi
DVM & Poultry Consultant
Dr. Regmi completed his Master of Veterinary Science in 2022 from the Faculty of Animal Science, Veterinary Science, and Fisheries [FAVF], Agriculture and Forestry University [AFU], Nepal. Dr. Regmi is also serving as Director MarComm of Vet Nepal.
---
---
Our Network – poultry consultancy services
Our vast network of influential professionals and decision-makers in the poultry industry—ranging from industrial, academic, veterinary, to pharmaceutical backgrounds—allows us to offer the highest standard of technical support available. With both internal expertise and external partnerships at our disposal, we guarantee customer satisfaction with every client interaction.
Looking for poultry consultancy services ?
Our vast network of influential thought leaders and decision-makers keeps us in the loop on all things poultry. This access to essential industry knowledge allows us to offer our clients a comprehensive approach that's customized to meet any specific demands they may have. With individuals from numerous communities giving assistance, we provide top-notch consulting services for your poultry needs.
With our access to the most cutting-edge industry trends and developments, we are able to consistently provide our clients with first-rate advice. This wealth of knowledge and experience helps customers maximize both short term and long term ROI. Ultimately, this expansive network that we have developed provides our customers with unprecedented insight into the poultry sector – ensuring they stay up-to-date on all relevant information for optimal success in a highly competitive market.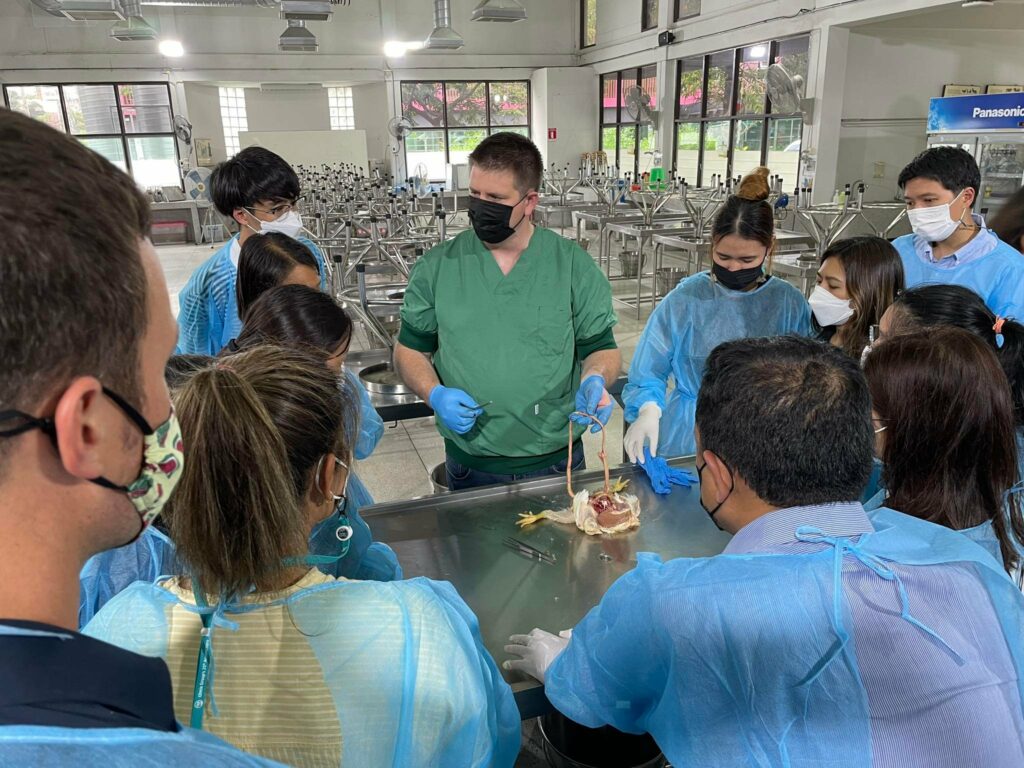 ---
Poultry consultancy services offered by Vetworks
We are renowned for providing customers with customized poultry consulting services that precisely fulfil their individual requirements. Our broad selection of offerings includes auditing, on-site assistance and long-term health administration tasks focused on veterinary care & poultry production management. Clients are especially delighted by our mastery in designing vaccination programs, administering anticoccidial treatments and growth promoters as well as formulating prophylactic strategies.
Are you looking for a way to identify potential issues and opportunities within your business operations? Look no further – our auditing services can do just that. And if you need additional support, we are here to offer ad-hoc field assistance. Alternatively, if more comprehensive guidance is necessary in the long run, longer-term health control assignments could be tailor-made for your needs.
We are the preeminent provider of special knowledge and advice for immunisation, anticoccidial programs, and growth boosters. Working hand-in-hand with our customers to create a bespoke plan that caters to their individual goals guarantees maximum return on investment. We take an extensive approach which leads to success for all who are involved in the process.
Our poultry consulting services provide clients with the comprehensive and effective support they need to excel in the poultry industry. Our specialty lies in management, veterinary care, vaccination, anticoccidial programs, growth promoters as well as prophylactic program implementation – all factors that contribute to our customers' unparalleled levels of technical and business guidance for success.
Consultancy services in poultry, provided by Vetworks
We offer a wide variety of poultry consulting services tailored to help clients reach their maximum return on investment in the long and short term. Our specialists are knowledgeable and instructed to provide impartial advice based upon our customer's individual needs, keeping an emphasis on management as well as veterinary concerns related to poultry production.
Our auditing services are an integral component of our consultation program. Whether it be small-scale or larger breeder, layer, and broiler operations – we are committed to performing detailed audits which allow us to recognise any potential issues in our customers' businesses that could use improvement. Through precise investigations and monitoring, we can equip our clients with noteworthy advice for further success.
At Vetworks, we firmly believe that unbiased advice is the foundation of exceptional poultry consultancy services. By providing our clients with independent recommendations, they are able to make informed decisions based on up-to-date facts and figures – ensuring their investments yield maximum returns in both the short and long term. This approach has enabled countless businesses to succeed in a highly competitive industry.
Our poultry consultancy services are committed to delivering clients powerful technical and business support within the poultry industry. By providing independent advice through specialised auditing, we strive to maximize our client's returns on investment with utmost efficiency.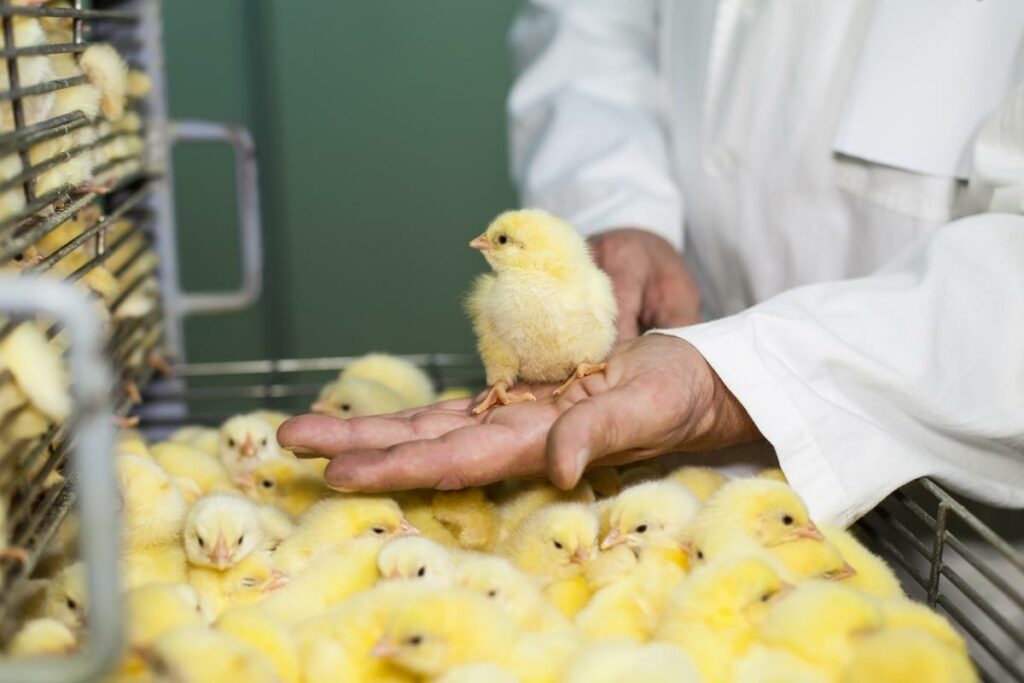 ---
Vetworks: Business development for the poultry industry
We provide a suite of business development solutions that are tailored to helping clients reach new heights in the poultry industry. From project management for field trials, battery and floor pen operations, external support from established pharmaceutical networks, through to technical training at our independent facility; we are your one-stop shop for success.
We offer unparalleled project management services that can help you set up and track your floor pen, battery, and field trials. Our knowledgeable staff has the capacity to provide guidance in multiple countries as we assist clients in coordinating trials with prominent research centers around the world to gain insight into potential therapies for a variety of poultry health issues.
In order to provide exceptional business development services, we offer both in-house expertise and an extensive external network for pharmaceutical industry support. Our repertoire covers the marketing of veterinary medicines and vaccines, feed additives, as well as alternative solutions; not only that but in-house training is available for veterinarians and technical staff too. To make sure everyone's on board with our products we even offer e-learning modules based on the Broiler Signals Poultry series of books. In short – when it comes to veterinary care you can rely on us for anything.
Lastly, our independent poultry technical training facility provides yearly instruction on the freshest trends in avian health matters. The classes range from Gut Health, Animal Welfare and Parasitology to Respiratory Care, Food Safety and Breeder Management. Additionally, for those who would opt for a more particular program agenda – tailor-made poultry training courses are also available.
Our business development services are specifically tailored to assist our clients in advancing and enlarging their poultry operation. Boasting an experienced project management team, a pharmaceutical industry-specific expertise, and technical training facility, we equip our patrons with the essential tools required for success.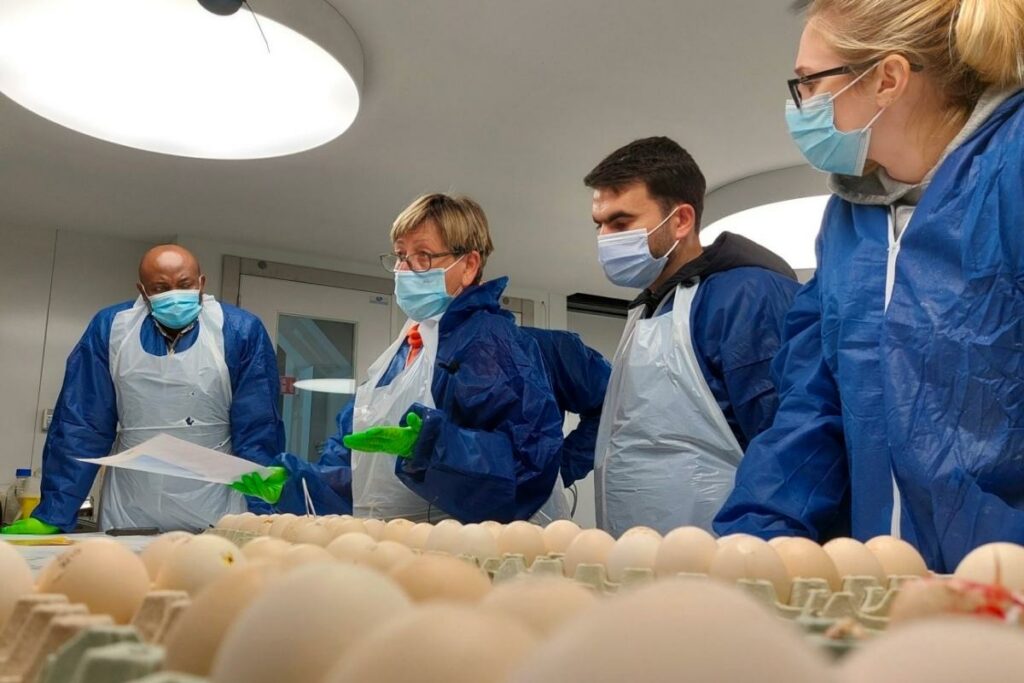 ---
Research for the poultry industry
Our research capabilities are a pivotal part of our poultry consultancy services. By utilising our vast network composed of industry leaders and decision-makers from the poultry realm, including those from industrial, academic, veterinary and pharmaceutical backgrounds; we can acquire essential information and expertise that aids us in producing groundbreaking results in all aspects of researching.
We collaborate with a variety of international partners to take part in various projects and publications as research collaborators. To mention a few, we have joined forces with the European Commission for Horizon 2020 and FP7 initiatives, as well as Ghent University for its Poultry Health Services Chair program. With such valuable partnerships, we continue advancing our research endeavours worldwide.
By joining forces with research teams, we are able to stay ahead of the curve and uncover new developments in our field. This exhaustive exploration allows us to create innovative answers for some of the most difficult questions currently facing our industry. Our clients can use this data to find solutions that will not only keep up but also thrive in an ever-changing market.
We have a unique advantage in the industry, as we can offer our clients up-to-date knowledge and insights through our consultation offerings. Our expansive network of key opinion leaders and decision makers alongside multiple global partnerships enable us to carry out ongoing research for use in all aspects of service delivery.
---
Poultry training courses provided by Vetworks
We are pleased to present a multitude of poultry training courses, designed to provide clients with the proficiency and experience required for success in many areas of poultry production. From Gut health and Food Safety, Respiratory wellbeing, Poultry welfare, Parasitology tuition all the way up to Breeder Management and Antibiotic-Free production – our trainings are comprehensive.
Our courses are tailored to not only provide clients with indispensable education and awareness but also give them the tools they require to thrive in their industry. We strive for excellence through our amalgamation of standardised curriculums as well as custom-made programs that meet each client's individual needs.
Along with our usual courses, we also cater to those who prefer independent learning. The Broiler Signals Online study center provides e-learning modules based on the Broiler Signal Poultry Manual for self-paced learners. Furthermore, participants can opt for yearly technical trainings at our separate poultry tech facilitation center.
Without a doubt, our training services are invaluable when it comes to our consultancy offerings. From standardised courses and tailored-made classes, to the e-learning options that provide clients with the skills they need for success in the poultry industry – we have all angles covered.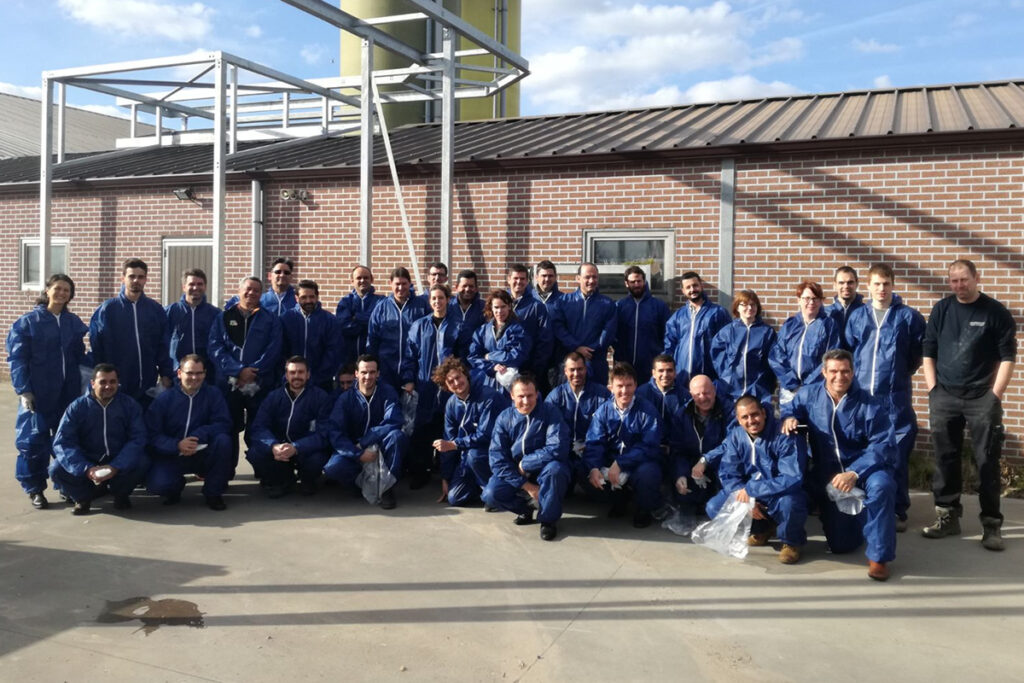 ---
Poultry Signals Series books
The Poultry Signals Series is an essential collection of poultry books for anyone interested in elevating the management and veterinary principles related to poultry. With detailed guidance on topics like fostering, eating habits, and hydration, these books offer expert advice coupled with useful tips aimed at improving the well-being and productivity among your birds. Make sure you get your hands on this invaluable asset today.
Our training services are made complete with the addition of these essential books, which offer our clients the information and expertise they need to excel in poultry production. These books provide a useful and enlightening resource for those who wish to bolster their knowledge about this particular field.
We are more than just poultry books – we also provide a wide variety of training services in the poultry industry to advance your knowledge and abilities. Our courses cover Gut health, Food Safety, Respiratory poultry health, Poultry welfare, Parasitology training, Breeder Management and Antibiotic-Free production. We are passionate about helping our clients become experts in their field.
The Poultry Signals Series books are a vital part of our training services, offering an insightful and actionable resource for customers who wish to sharpen their poultry production proficiency. This comprehensive collection supports us in delivering the highest quality education experiences to our clients.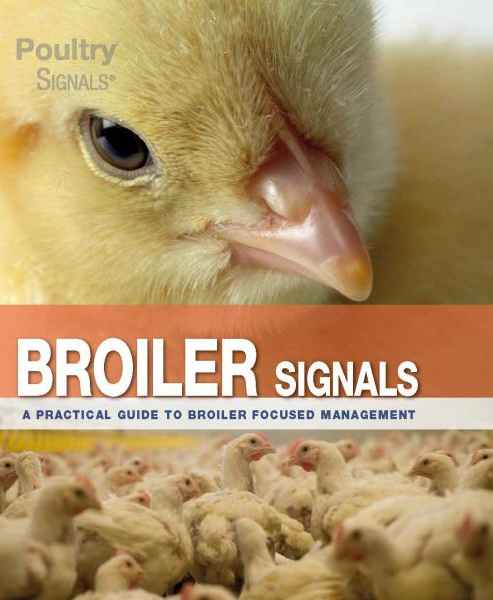 ---
Contact Vetworks – Expert poultry consultants
To sum it up, we are an exemplary provider of poultry consultancy services concerning the managerial and veterinary components in production. Our team members bring over 75 years of collective proficiency within this area, as well as important connections to critical opinion leaders and decision-makers across the poultry industry.
The best poultry consultancy services
We provide a wide variety of services from auditing and field support to extended health control projects. Our business development initiatives offer research capabilities to assist our customers in obtaining the highest return on investment for their endeavours over time. Furthermore, with our training programs, businesses can be prepared for short-term as well as long-term success.
If you want to understand more about our offerings and how we can aid your business in achieving success within the poultry industry, feel free to leave your contact information on our website. Moreover, backed by a high level of expertise and an expansive network, we are perfectly placed for providing the technical and commercial assistance that you need in order to succeed.
---
---