Introduction to Tailor-made Training for Poultry Professionals
The importance of staying up-to-date with skills and knowledge
In the dynamic world of poultry production, it is essential for professionals to remain current with the latest industry developments, technologies, and best practices. This ongoing education ensures that employees are equipped to handle the unique challenges and obstacles that arise in their respective roles, ultimately improving the overall productivity and efficiency of the operation. With the constantly evolving landscape of the poultry sector, staying up-to-date with skills and knowledge is not just a luxury, but a necessity for businesses looking to thrive and succeed.
Tailor-made poultry training for your team
---
Vetworks' specialization in custom training programs
Recognizing the importance of targeted education in the poultry industry, Vetworks has established itself as a leading provider of tailor-made training programs designed specifically to meet the individual needs of each company and its employees. By developing customized courses that address the unique challenges faced by various roles within the industry, Vetworks is able to offer relevant and impactful instruction that drives meaningful results for businesses. Whether it's veterinary care, farm management, nutrition, or any other aspect of poultry production, Vetworks' custom training programs are designed to provide the precise guidance required for success.
The experienced team of professionals at Vetworks
At the core of Vetworks' success in providing top-quality poultry training programs is the seasoned team of professionals that bring their vast expertise and experience to each course they design and deliver. Comprised of experts in various areas of the poultry industry, the Vetworks team possesses the necessary know-how to craft tailor-made training programs that address the specific needs and challenges faced by different roles within the sector. By partnering with Vetworks, poultry professionals can rest assured that they are receiving comprehensive education from a team of dedicated specialists who are committed to helping them succeed in their careers.
Tip: Poultry Health Sciences degree.
---
The Need for Tailor-made Poultry Training
The complex and ever-changing nature of the poultry industry
The poultry industry is characterized by its complexity and the constant changes that arise from factors such as evolving regulations, advancements in technology, and shifts in consumer demands. As a result, it is crucial for poultry professionals to stay abreast of the latest industry developments in order to remain competitive and maintain high levels of productivity. Customized training programs tailored to the specific needs of each business enable employees to adapt to these changes more rapidly, ensuring that they remain at the forefront of their respective fields.
Benefits of custom training for different job roles
One of the key advantages of tailor-made training programs is that they cater to the unique requirements of different job roles within the poultry industry. For example, veterinarians may need specific guidance on animal health and welfare, while farm managers may require training in operations management and financial planning. By offering customized courses that address the distinct challenges faced by each role, Vetworks ensures that every worker receives the exact knowledge and skills they need to excel in their positions.
Improving productivity and performance through targeted education
By providing poultry professionals with customized training that is directly relevant to their job responsibilities, Vetworks' programs enable employees to put their newfound knowledge into practice immediately. This practical, action-oriented approach to learning not only helps to reinforce the concepts taught but also allows for tangible improvements in productivity and performance. In turn, businesses that invest in tailor-made training can experience significant growth through the enhanced capabilities of their workforce, ultimately leading to a stronger, more competitive position in the market.
---
The Vetworks Approach to Training
Crafting practical and action-oriented programs
At Vetworks, the focus is on creating practical, action-oriented training programs that encourage learners to actively engage with the material and apply their knowledge in real-life situations. This hands-on approach is designed to help participants fully grasp the concepts being taught, while also promoting the development of critical thinking and problem-solving skills. By emphasizing the practical aspects of training, Vetworks ensures that poultry professionals are not only well-informed about their specific areas of expertise but also equipped to tackle the everyday challenges that may arise in their roles.
Ensuring a comprehensive education for each client
Vetworks takes a client-centered approach to developing training programs, working closely with each customer to understand their unique needs and objectives. This collaborative process enables Vetworks to craft comprehensive training solutions that address the specific challenges faced by each business, ensuring that every participant receives a well-rounded education. By offering a wide range of courses that cover various aspects of the poultry industry – from animal health and welfare to farm management and financial planning – Vetworks is able to provide a complete educational experience that empowers professionals to excel in their careers and contribute to the overall success of their organizations.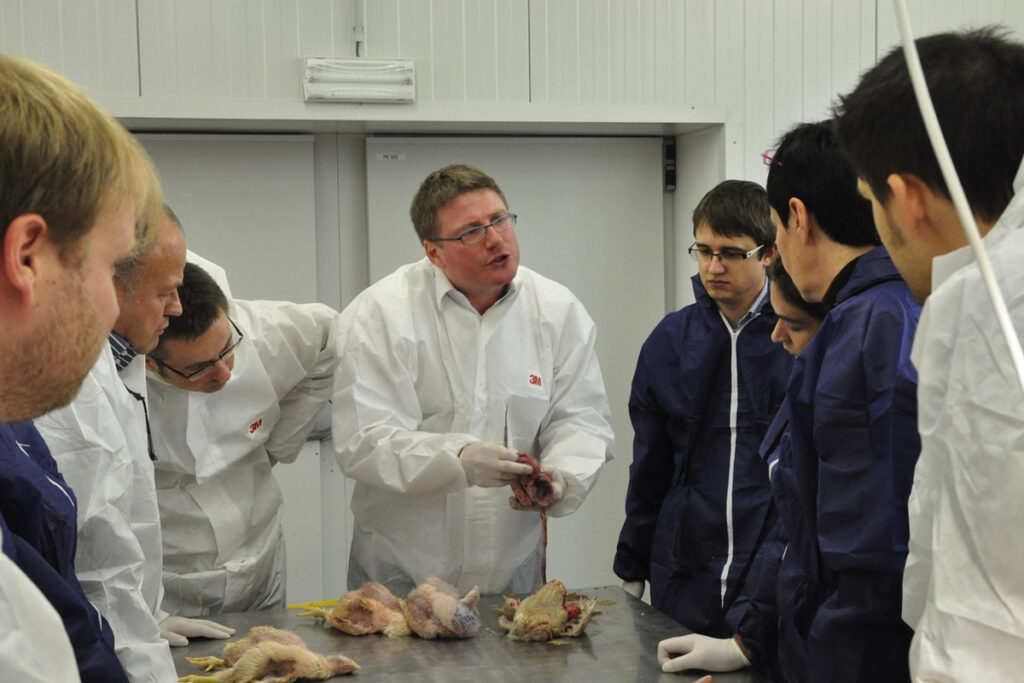 ---
Vetworks' Unique Training Program Creation Process
Understanding individual client requirements
At Vetworks, the process of creating tailor-made training programs begins with gaining a thorough understanding of each client's individual needs and requirements. The team of professionals works closely with clients to identify the specific challenges they face and the goals they wish to achieve through the training. By taking the time to fully comprehend the unique circumstances and objectives of each business, Vetworks is able to develop customized programs that align perfectly with the client's expectations and deliver the desired results.
Developing training solutions for specific challenges
Once the client's requirements are clearly understood, Vetworks' experienced team of professionals sets to work on crafting training solutions that address the identified challenges. Drawing from their extensive knowledge of the poultry industry, the team designs courses that not only provide participants with the theoretical background needed to grasp complex concepts but also offer practical guidance for overcoming real-life obstacles. By developing training programs that are specifically tailored to the unique needs of each client, Vetworks ensures that its courses deliver maximum value and enable poultry professionals to excel in their roles.
---
Topics Covered in Vetworks' Training Programs
Respiratory health
Vetworks offers training programs focusing on respiratory health, covering various aspects of poultry respiratory diseases, their diagnosis, treatment, and prevention. By participating in these courses, professionals in the poultry industry can gain a better understanding of the common respiratory issues faced by poultry and learn effective strategies to maintain optimal respiratory health within their flocks.
Gut health
Gut health plays a critical role in overall poultry performance, and Vetworks' training programs address this vital area. These courses provide insights into gut health management, nutrition optimization, and feed quality control. Poultry professionals learn about the latest advancements in gut health and nutrition, as well as practical solutions to tackle gut health challenges in their daily operations.
Breeding management
Effective breeding management is crucial for achieving optimal productivity and efficiency in poultry production. Vetworks offers comprehensive courses on breeding management, covering current academic developments and providing hands-on experience. Participants can expect to learn about various aspects of breeding management, such as selection, reproduction, and incubation, among others.
Parasitology
The parasitology training programs offered by Vetworks provide an in-depth understanding of parasitic diseases in poultry, including helminth infections, coccidiosis, and bacterial enteritis. These courses are designed to educate poultry professionals on the latest control methods and best practices for managing parasitic infections, helping them maintain healthier and more productive flocks.
Responsible use of antimicrobials
With the growing concern of antibiotic resistance, responsible use of antimicrobials has become a crucial topic in the poultry industry. Vetworks offers training programs that focus on reducing the use of antimicrobials and adhering to antibiotic resistance reduction plans. Participants learn how to make better decisions regarding antimicrobial usage, ensuring the long-term sustainability of their operations while minimizing negative impacts on animal health and the environment.
---
The Benefits of Vetworks' In-house Training
Cost-effective solutions for businesses of all sizes
Vetworks' in-house training programs provide cost-effective solutions that cater to businesses of all sizes. By offering tailor-made training programs that address the specific needs of each client, Vetworks ensures that companies get the most value for their investment. This approach enables businesses to maximize the benefits of training while managing costs effectively, making it a practical option for organizations with varying budgets.
High-quality training at affordable prices
Vetworks is committed to delivering top-notch training programs without compromising on quality. Their affordable pricing structure makes it possible for businesses to access industry-leading knowledge and expertise at a reasonable cost. By providing exceptional training at competitive prices, Vetworks empowers companies to invest in the professional development of their employees, leading to increased productivity, improved performance, and a stronger foundation for future growth.
---
Vetworks' Expert Speakers
Extensive experience in the poultry industry
Vetworks' team of expert speakers boasts a wealth of experience in the poultry industry, ensuring that they can provide in-depth, relevant knowledge to course participants. These specialists have honed their skills over the years, allowing them to deliver training programs that address real-world challenges faced by poultry professionals. Their extensive experience enables them to offer invaluable insights and practical guidance, helping participants apply new concepts and strategies within their own operations.
Connection to key figures and decision-makers
Vetworks maintains strong connections with key figures and decision-makers within the poultry industry, both in academia and on an industrial level. This network allows Vetworks' speakers to stay up-to-date with the latest developments, trends, and research findings, ensuring that their training programs are relevant and current. By leveraging these relationships, Vetworks can provide participants with cutting-edge knowledge and firsthand insights from industry leaders, equipping them with the tools and resources necessary to excel in their respective roles.
---
Respiratory training program
The respiratory training program is designed to equip poultry professionals with the necessary knowledge and skills to prevent and manage respiratory diseases in their flocks. Participants will learn about the various causes, diagnosis, and treatment options for respiratory diseases in poultry, gaining hands-on experience through practical sessions and case studies.
Breeder management training program
This comprehensive training course covers all aspects of breeder management, including nutrition, genetics, and reproduction. Participants will explore the latest research findings and best practices in breeding management to optimize productivity and ensure the health and welfare of breeding birds.
Responsible use of antimicrobials training program
The responsible use of antimicrobials training program is focused on promoting responsible and judicious use of antimicrobials in the poultry industry. Course participants will learn about antibiotic resistance, proper antimicrobial selection, and effective management strategies to minimize the risk of resistance development while maintaining flock health.
Parasitology training program
In this training course, participants will delve into the world of poultry parasitic diseases, including helminth infections, coccidiosis, and bacterial enteritis. They will learn about the various diagnostic techniques, treatment options, and control measures for managing parasitic diseases, enhancing their ability to maintain flock health and productivity.
Gut health and nutrition training program
The gut health and nutrition training program covers a range of topics related to optimizing poultry nutrition and maintaining gut health. Participants will learn about feed assessment, feed additives, early feeding strategies, and coccidiosis prevention, ensuring they can make informed decisions to promote gut health and overall bird welfare.
Welfare training program
This training course focuses on animal welfare in the poultry industry, addressing topics such as housing, management, and bird handling. Participants will learn about the latest welfare guidelines and best practices to ensure they can provide optimal living conditions for their flocks while complying with industry standards and regulations.
Gut health and food safety training program
The gut health and food safety training program is designed to help poultry professionals understand the relationship between gut health and food safety, as well as the implications for public health. Participants will learn about common zoonotic diseases, such as Salmonella and Campylobacter, as well as strategies for managing antimicrobial resistance in poultry production. This comprehensive course ensures that poultry professionals can contribute to promoting food safety and protecting public health.
---
Customized Poultry Training Benefits for Employers
Improved productivity
By investing in tailor-made poultry training programs for their employees, employers can expect to see a significant improvement in productivity. With well-trained staff (and authors about many famous poultry books) equipped with the latest knowledge and skills in poultry management, businesses can expect more efficient operations, reduced disease outbreaks, and optimized performance across all aspects of their poultry production.
Employees' competence and adherence to industry standards
Customized poultry training ensures that employees are not only competent in their respective roles but also adhere to the latest industry standards and best practices. This compliance helps to maintain a high level of quality and safety throughout the production process, minimizing risks associated with poor management or lack of knowledge. Additionally, a workforce with a strong understanding of industry standards is better equipped to adapt to new regulations or changes in the market.
Affordable and convenient on-site courses
Vetworks' in-house training programs offer an affordable and convenient solution for employers who wish to enhance their staff's skills and knowledge without the added costs and time associated with off-site courses. These tailored programs can be delivered on-site or online, ensuring minimal disruption to daily operations and allowing for a more focused learning experience. This ultimately leads to a more cost-effective approach to staff development and an efficient way to meet the unique needs of individual businesses.
---
Partnering with Vetworks for Training Programs
Free consultation for individualized program development
By partnering with Vetworks for your training needs, you'll receive a free consultation where our experts will assess your business's unique requirements and develop a customized training program to address those needs. This personalized approach ensures that your employees receive the education and skills that are most relevant to your operation, ultimately leading to more effective learning and better overall performance.
Upgrading your poultry operation with tailor-made training
Investing in tailor-made training programs from Vetworks not only provides your employees with valuable knowledge and skills but also serves as an opportunity to upgrade your entire poultry operation. Through targeted training and education, you can address specific areas of improvement within your business and stay ahead of the competition. By implementing the latest best practices and industry standards, you'll foster a culture of continuous learning and improvement within your organization, leading to long-term success and growth.
---
FAQs about Poultry Training Courses
How does Vetworks' programs differ from other poultry trainings?
Vetworks' training programs stand out from others in the industry due to their personalized approach and commitment to addressing the specific needs of each client. Their skilled facilitators work closely with clients to develop tailor-made programs, focusing on a wide variety of topics relevant to the poultry industry. This individualized approach ensures that participants receive in-depth knowledge and support tailored to their unique learning requirements.
How do we ensure relevance and up-to-date information?
Vetworks' team of experts maintains close ties with influential figures in both industry and academia, ensuring that their training programs remain current and relevant. Their speakers are well-versed in the latest research advancements, enabling them to deliver up-to-date information on a variety of topics. By partnering with Vetworks, clients can be confident that they are receiving the most accurate and recent information in their training programs.

What is the typical length of Vetworks' training programs?
What is the typical length of Vetworks' training programs?
Vetworks provides training programs of varying lengths, from three-day courses to longer programs, depending on the topic and the client's specific needs. They understand that each training program is unique in its complexity, so they strive to offer customized solutions that cater to each individual requirement.
Do you offert customization of training programs for specific needs?
Vetworks specializes in designing educational programs that specifically cater to each client's unique needs. They work closely with clients to develop courses that meet their particular objectives and criteria. By offering this level of customization, Vetworks ensures that clients receive the exact training they need for success in their specific roles within the poultry industry.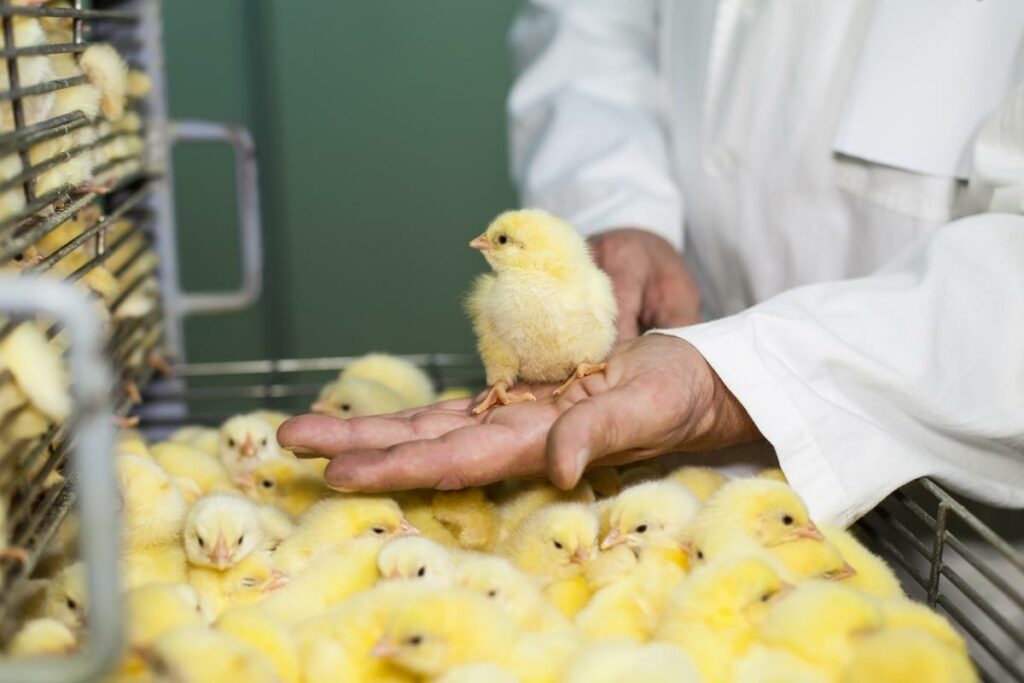 ---
Commercial poultry farming: trainings by Vetworks
In conclusion, Vetworks' tailor-made training programs provide poultry professionals with a comprehensive education that caters to their unique requirements. Our team of seasoned professionals ensures that every training program is practical and action-oriented, allowing employees to apply their newfound knowledge immediately in their workplace. Additionally, Vetworks' speakers bring a wealth of knowledge and experience in the poultry industry, enabling us to deliver up-to-date information on a wide variety of topics related to poultry health care and production.
By partnering with Vetworks, businesses can enjoy the benefits of improved productivity and employees who are well-informed and competent in their field of work. Our competitively priced in-house courses make obtaining these invaluable resources accessible and feasible for everyone.
If you're looking to upgrade your poultry operation and provide your team with specialized poultry training, Vetworks would be the ideal partner. Contact Vetworks today for a free consultation and let their experts develop an individualized program that best suits your business' requirements. Take advantage of this fantastic opportunity to gain the skills and knowledge necessary to succeed in the competitive poultry industry.